As summer draws to a close, it's time to share my August online income report. Every month I share how I make money online, whether it's from my blog or online business.
In April 2015 I shared my very first online income report! I have yet to miss a monthly report, which makes this my 29th online income report. Crazy, right?!
If you are new to reading blog income reports, here's a quick refresher! My most popular income report is still my very first one! I published my first income report proudly stating how I made $60.
It took me about four months to earn any income from my blog. That was the hardest four months ever because I was so new to blogging and wasn't sure what I was doing. 
Making that first paycheck was the best feeling ever and confirmed that my hard work was starting to slowly pay off! Earning $60 inspired me to keep moving forward with blogging.
I was determined to succeed and earn an income online. I knew that blogging was a great side hustle and could have the potential to become better than a side hustle. Things went so well that after ten months of starting a blog, I was able to quit my job and blog full time.
If you want to learn how to start your dream blog, here's a great tutorial that gives you blogging ideas and how to get started. If I can do it, so can you! 
Blogging has been a fun adventure these past two and a half years. It's been an incredible learning process. The more I learn, the more my income seems to increase. If you scroll down, you can see a list of all my income reports.
I consider my overall experience with blogging and my online business totally worth it. I really like going back through all of my online income reports to see what worked and didn't work.
As I mentioned last month, one of my biggest concerns going into the summer months was if my traffic and income was going to tank. Guess what – my income did decrease in July. And it's down a little in August. No biggie!
Do you know why I wasn't too concerned about this? One, I still feel like I'm earning an incredible living that I never would have made at my day job. Second, I took most of July and part of August off as well.
I've been enjoying a nice summer break, primarily because I knew my August and fall was going to ramp up and start to get crazy. So my overall feels – it's all good!
Here are some of my previous online income reports:
 
Here's the breakdown of my August online income report
$713 Ad revenue
$0 Partnerships/Sponsorships
$12,929.52 Affiliate Income
$1,075 Freelancing
Grand Total: $18,010
As you can see, July and August have been a little quieter for me in terms of income than the previous few months. By all means, I'm still 100% thrilled with my income report. I consider this a great month as it's more than I ever would have made at my day job.
Similar to July, my income has been 'lower' for a  few reasons:
Summer slow down – online and in personal life (I took a mini-vacation)
I implemented a new 'work-life' balance rule, which meant no more working after hours or on weekends 🙂
I spent most of the month working on Become a Pinterest VA TODAY!
I highlighted my August 2015 and August 2016 above to show you my progress these past two years.
In August 2015, I made $740

In August 2016, I made $9,604.90

In August 2017, I made $18,010
Overall, this is a great increase when it comes to growth each year. I can't complain! At the end of the day, this is still a lot of money for me to earn in one month 🙂
Monthly Online Income Report Expenses
How to Start a Blog
In less than a year, I was able to quit my full time job and make a full time living from my blog. Learn more!
How was your August? Are you ready for fall? What do you have planned for your blog or business?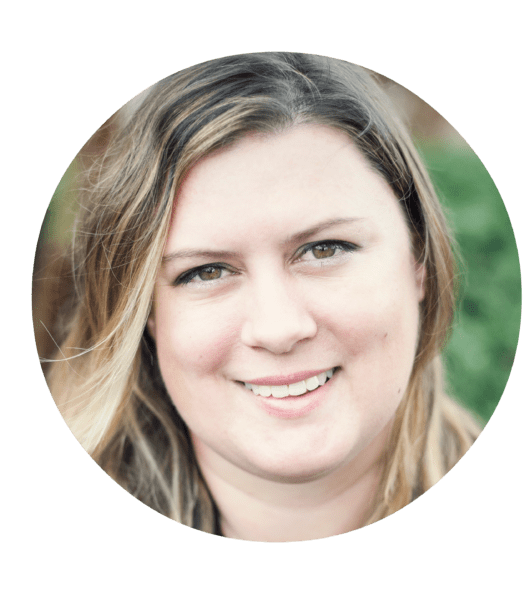 Kristin, is the creator behind Believe In A Budget. She teaches others how to start a blog and how to side hustle. Her course, Pinterest Presence, helps bloggers + businesses drive traffic to increase their website's profitability.