It's time to review my online income report from last month. This report only includes income I received from the month of May. If I haven't received the money, then I don't put it in this income report. This is the best way for me to track how much money I am making on a monthly basis.
If you follow along on the blog, you might have noticed I literally just published my April online income report. Yeah….got a little behind on that, oops. 
May was my seventh-month of freelancing full time. It feels like a lifetime ago I quit my job, moved across the country and now work for myself. It's a great feeling! 
Nearly a year ago, my goal was to get 5,000 monthly pageviews and had my first blog income report of $61.83. It's INSANE how much has changed! Today I get over 200,000 page views a month and my income continues to climb. I'm constantly just like, is this for real?!
The number one question I get each week is how I get so many pageviews. I tell everyone that it's 90-95% traffic from Pinterest – which is true. I've figured out how to master Pinterest for my blog and have been helping clients for several months with my Pinterest management company. 
If you want to grow your traffic or start utilizing Pinterest, my Pinterest Presence course details EXACTLY how I've grown my traffic.
Here's a recap of some of my online income reports:


HERE IS THE BREAKDOWN OF MY ONLINE INCOME REPORT FROM MAY
$535 Partnerships/Sponsorships
$2101.15 Affiliate Income
GRAND TOTAL: $7,268.68
This amount is the grand total before I deduct taxes. Right now I am putting away 30% of each paycheck I receive. If I break this down into sections of income I get this:
54% freelance income
46% passive income
My goal is to have more passive income than freelance income. I have worked really hard to grow my own brand and it's been paying off the past couple months. 
Ad Revenue
I switched over to AdThrive. This means I have a gap in my payments as I get on the new pay system. This stinks because the payment is so low this month!
Affiliate Income
My affiliate income is finally starting to roll in. Some of this income was earned a few months ago, so it can be frustrating having to wait to get paid. For the past few months, I've been annoyed how low my payouts have been, but it's because it's just been a waiting game. This is one area that will be staying the same or growing over the next few income reports!
Side Hustle Book
At the end of January, I launched my book about side hustling. I have done very little promotion of this book and still get sales. This is truly passive income and makes me so happy! 
I am in the process of moving the ebook over to Teachable so all my products can be on the same platform. I'm also adding in new information about how to side hustle and make money, and have a planned webinar to review everything coming up in a few weeks – yippee!
Freelancing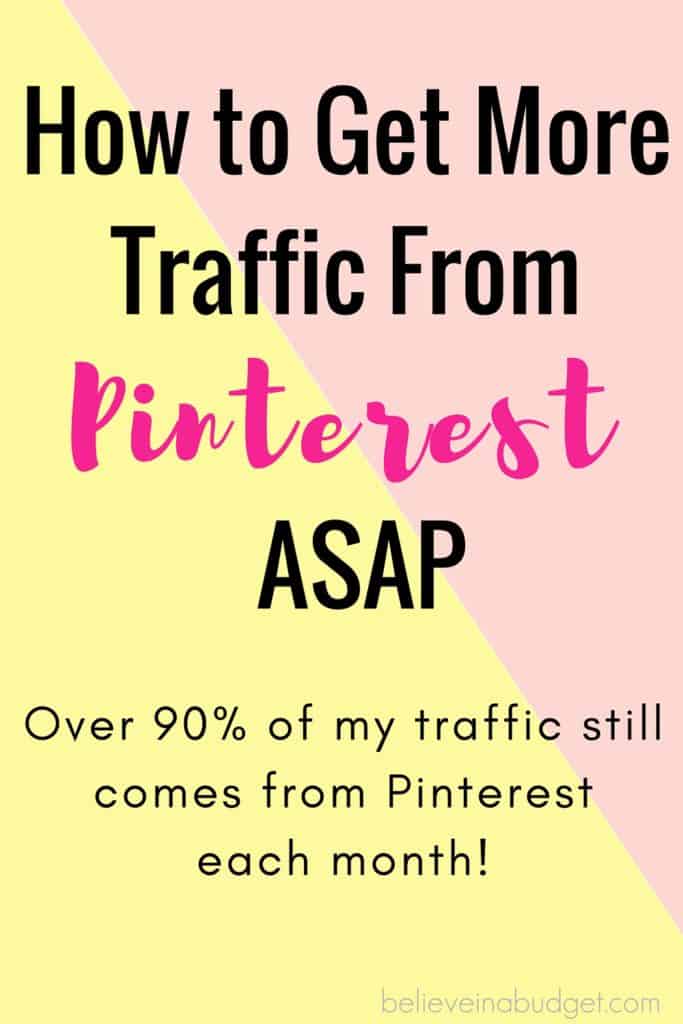 I provide Pinterest management and image services to clients. This niche is keeping me busy and it's been really growing the past couple of months. I recently stopped taking on new clients and had to put up a waiting list. Surprisingly, this has brought me in even more inquiries for help.
My Pinterest management company has recently shifted in clientele. I am working more with local businesses here in the Nashville area, as well as companies nationwide. 
At the end of April, I launched my Pinterest Presence course. I share exactly how I run my Pinterest management services, but allows students to go at their own pace.
The main reason I created the course was because I'm not able to assist every client that wants to hire me and this is the next best thing. 
In the Pinterest Presence course, I share exactly how I went from 1,000 page views a month to 160,000 page views a month and how Pinterest drives in 90% of my traffic each month. Today I get over 200,000 page views, and my traffic continues to climb!
Consulting
This income report does NOT include any consulting income that I make that is related to my career niche outside of this blog. Even though this income is made online, it's not really related to the blog, so I don't share the income.
I love being able to continue to work in my field of work outside of the blog and Pinterest management company, and it's a great balance. I've been in the same field of work for around 12 years (eek!) and love it. 
Monthly Expenses
These are my May expenses:
$73.07 PayPal fees (I'm so over this; recently I switched to FreshBooks to save money)
$80 Rental space for webinar, business coaching sessions
TOTAL EXPENSES: $284.02
My expenses were around 4% of my budget. I'm still a DIY blogger for the most part, so I'm pretty budget conscious with my expenses. I expect the following month to be crazy expensive, so I am enjoying this low number while I can.
Using ConvertKit and LeadPages together has been amazing. I've created some really great newsletters, course sequences and sign up forms, and LeadPages has skyrocketed my email subscriber list.
*Please note, I don't include Tailwind or Bluehost in these expenses as I have prepaid for the year. Tailwind is the scheduler I use when I do all my pinning on Pinterest.
If you are thinking about starting a blog, this tutorial will help you start a blog today. You'll also get a FREE domain name for a year! I was able to quit my job and blog full time, all within my first year of blogging. I am really glad I took a chance and started a blog! I invested around $100 to start my blog using Bluehost, and I made $13,000 in 6 months of blogging. That's the best return of investment ever!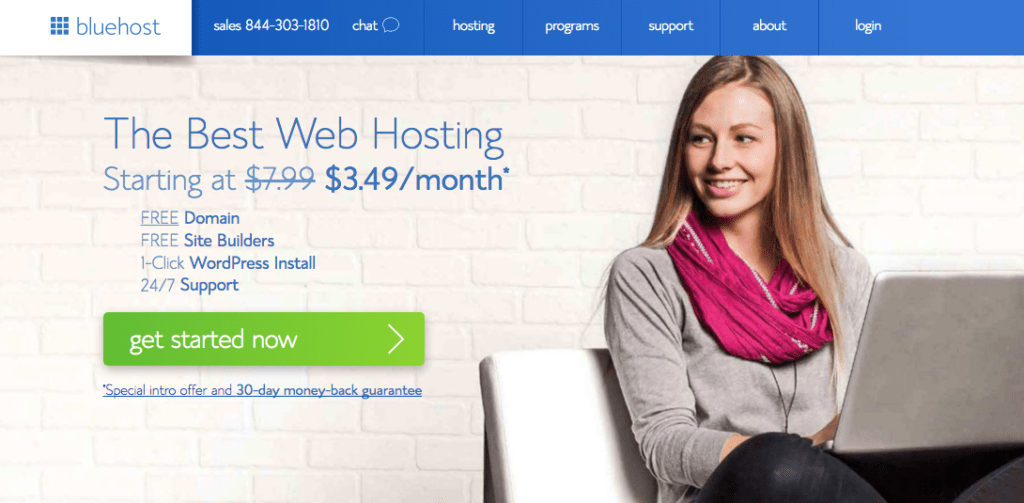 Pinterest course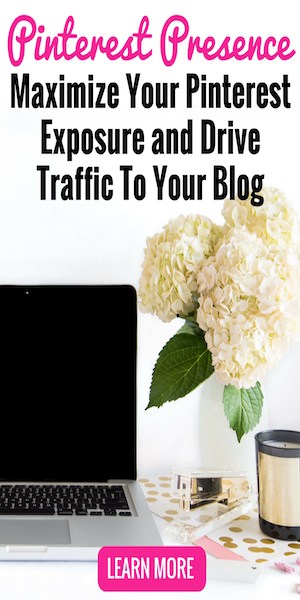 I am most excited about my brand new Pinterest Presence course. 
It's an in-depth 3 part course that is geared towards bloggers and businesses that are interested in learning how to create better images, effectively use Pinterest and learning how to schedule pins in under an hour a week.
I've already been getting feedback from students that are starting to see results and that makes me so happy!
I want everyone to rock Pinterest and drive traffic to their blog, and Pinterest is one of the best ways to do that.
Since launching the course, I've already held a webinar and Blab on how to use Pinterest as well.
Because of the high demand, I've even scheduled a second webinar for my audience, which makes me super excited.
Readers are really into Pinterest, and I'm excited to keep sharing my tips and strategy.
✕
Free 7 Day Blogging Course via Email
Join thousands that have learned how to start and grow a profitable blog. Sign up for free tips below!
Do you have a blog? Have you thought about earning extra income through blogging?