This is my tenth online income report to share! This report only includes income I received from the month of December. If the money isn't in my bank account, I don't put it in this report. This means I don't include any money that is pending. This is the best way for me to track how much money I am making on a monthly basis.
December was my second full month freelancing full time. I quit my job in early October and have been working for myself the past couple of months.
I launched this blog in January of 2015. I made the smart decision to stop treating this blog like a hobby and turn it into a business.
Never miss another blog post. Sign up now!
We promise to never spam or sell your email address
If you are thinking about starting a blog, this tutorial will help you start a blog today. You'll also get a FREE domain name for a year! I was able to quit my job and blog full time, all within my first year of blogging. I am really glad I took a chance and started a blog! I invested around $140 to start my blog using Bluehost, and I made $13,000 in 6 months of blogging. That's the best return of investment ever!
Along with getting hosting for your blog, you'll also need a theme. While you can get them for free through WordPress, I prefer these:
In last month's online income report, although I was pleased with my income, it was a little lower than I would have liked. I'm still learning the ins and outs of freelance income and not having a set pay schedule. Even though I hustled hard in November, I didn't see some of that income until December.
Here's a recap of my online income reports from 2015:
I'm pleased to report that my income in December was my best one yet! Talk about ending the year on a high note.
HERE IS THE BREAKDOWN OF MY ONLINE INCOME REPORT FOR DECEMBER
If you want to keep track of your online income (which I highly recommend) check out Freshbooks! It's what I've used to track business income, expenses, invoice clients, and more. Click here to learn more about Freshbooks.
Grand Total: $4,238.99
This amount is the grand total and before I deduct taxes. Right now I am putting away 30% of each paycheck I receive.
Ad Income
Both of these payments are from income earned in October and November, as I just missed the $100 minimum requirement for both companies in October. Here are my payments:
As I have mentioned in my last couple of online income reports, Media.net has been consistenly performing better than Adsense.
Affiliate Income
I had a serious chat with myself about my lack of focus when it comes to affiliate income. Essentially, this is passive income and I am missing out on potential opportunities. I went back through my website and added affiliate links to products and services I consistently write about. I'm not sure why I didn't do this from the start? 
Pinterest Consulting
My freelancing work with providing Pinterest services has been really busy. I have room for one, maybe 2 more clients, but am pretty much at my limit. This is a great position to be in! Everyone kept saying things slow down this time of year, but I had clients reaching out to me to get a jump on the new year.
Niche Consulting
I also provide freelance services related to my career niche that I had done prior to quitting my job. It isn't related to this blog at all and I like having income from two totally different sources. All work is done online, which is awesome.
Overall, my online income can be broken down as follows:
9% Ad income
7% Affiliate income
84% Freelance income

  
One of my goals in the upcoming year is to make these three areas a little more equal.
I want to start increasing my passive income and work less. Ha, that's easy to write, but I have to accomplish a lot more for that to start happening! #2016Goals
Hours Worked
I didn't track my hours in December, but spent the first 3 weeks working daily. I took off last week of December, which was glorious amazing perfect because I was getting pretty tired from working every day. This month I am going to start tracking my hours worked, have specific office hours and learn the art of a work-life balance #2016goals
MONTHLY EXPENSES
These are my typical expenses (kindof):
Irregular expenses:
$204.97 I'm going to #FinCon16!
$43.18 Plane ticket to get me to FinCon (I used a voucher that was set to expire)
$102.35 Registered my blog as a business. I got about halfway done registering my company as an S Corp before the government offices shut down for the holidays and I couldn't finish. Probably should have started this earlier!
Total Expenses: $597.77 
With it being the end of the year, I definitely made some of these purchases with taxes and expenses in mind. I knew I would be purchasing many of these things in January and decided to pull the trigger early.
GoDaddy Bookkeeping
This month I signed up with GoDaddy Bookkeeping to start tracking my expenses. I've been tracking all my income and expenses using a basic spreadsheet, but it was time to get a little more proactive.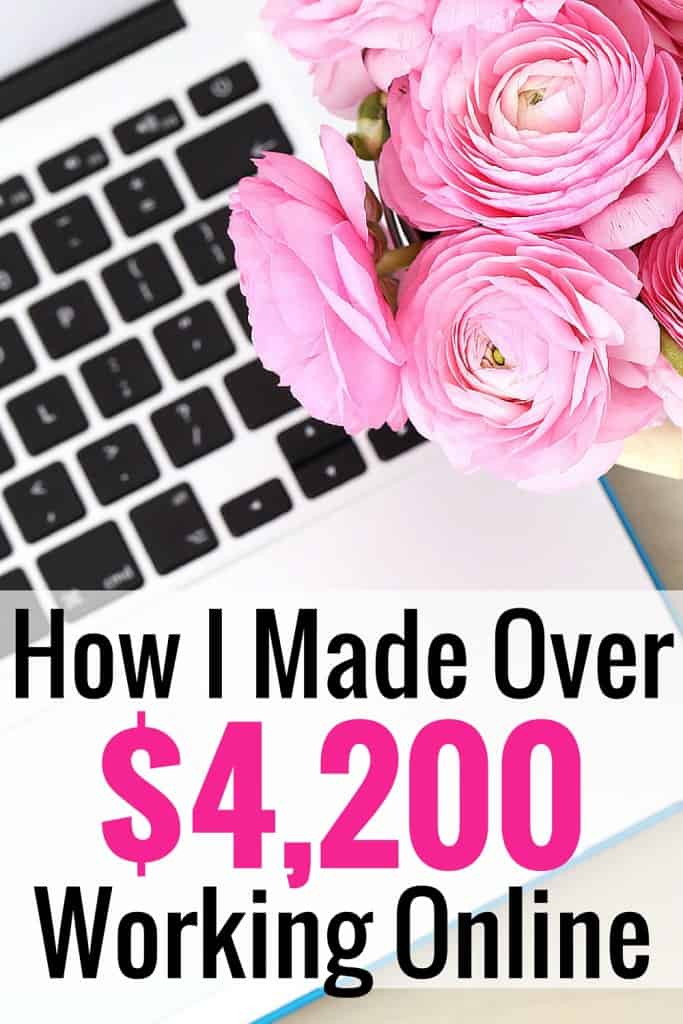 I like this program because it's online, tells me how much my quarterly taxes will be and let's be organize all my expenses.
I wrote about this some here, but I'll probably do a full review on it in the upcoming months.
Since I added this new monthly service, I decided to drop a different monthly app related to my niche consulting. I need to keep my spending in check and every penny counts!
Newsletter / emails
I also blew by the 2,000 limit for emails with Mailchimp about a month ago and kept putting off importing new emails because I didn't want to pay for an email list. 
I wasn't happy with Mailchimp and after much research, I went with ConvertKit.
Literally out of EVERY expense, this was the most nerve racking decision. It wasn't so much about which company to go with, but more about how I need to get better at writing newsletters. And sending them out.
As of right now, I think I've sent out a total of three newsletters ever and it's just something I need to get better at doing. However, I knew it was the right time to invest because my blog is growing and I'll be releasing products this year.
I'll be writing more about this in the future to discuss why I selected them, how it's worked out, etc. Expenses aside, I am really, really excited to use ConvertKit!
Pre-paid services
As I have prepaid for some services annually, I don't include them in my monthly report. This includes:
Tailwind – this is my favorite Pinterest scheduler I use for pinning my content and other blogger's content. I spend around four hours a month scheduling my posts for Pinterest and this has been a major timesaver.
Bluehost – I'm renewed through 2018! If you are thinking about starting a blog, Bluehost is great for hosting and purchasing a domain. 
If you are thinking about starting a blog, this tutorial will help you start a blog today. You'll also get a FREE domain name for a year! I was able to quit my job and blog full time, all within my first year of blogging. I am really glad I took a chance and started a blog! I invested around $140 to start my blog using Bluehost, and I made $13,000 in 6 months of blogging. That's the best return of investment ever!
TRAFFIC AND PAGE VIEWS
Along with December being my best month to date for earning online income, I had my best month yet for traffic and page views!
Here are some of my page views from 2015:
January 1,076
July 3,691
August 17,314
September 40,407
November 54,339
My goal for December was to reach 60,000 page views.
I'm excited to share that I crossed a new threshold and had over 159,000 page views in December. Yup, I came thisclose to tripling my page views.
If you had asked me in January if I could get to 100,000 pageviews in one month, I would have laughed. I've been working so hard on this blog and am really, really excited this happened. I hadn't even been dreaming of hitting 100,000 page views for several more months, so I'm pretty stoked.
If you are new to blogging and feel like giving up, anything is possible. Stick with it and keep going!
Blogging goals
I'm not really going to get into this today as this post is already really long! Instead, I'll be writing about this in a couple weeks. I'll be reviewing my 2015 goals and what my plans are for 2016.
Tidbits:
Thanks for sticking with me and reading this blog. I appreciate it! Cheers to this being my first post of 2016 and the year ahead of us!
✕
Free 7 Day Blogging Course via Email
Join thousands that have learned how to start and grow a profitable blog. Sign up for free tips below!
What info would you like to see in an online income report?