Let's talk about side hustling! It is completely possible to make money from mystery shopping, panel studies and similar services.
While I'm still tallying up how much money I made in one year from side hustles – this blog included – I thought I could share how much money I made from technical things, such as mystery shopping, panel studies, surveys and reward points.
This does not include pet sitting, blog income, starting my online business or making money on Ebay.
Related post: How I made over $4,500 in side hustles
I've also included snapshots of some of my payments, as there still seem to be a few skeptics out there that think mystery shopping and taking surveys are scams 🙂
Mystery shopping
Mystery shopping was a blast this year! I got to shop a ton of different companies this year, including:
Melting Pot (I did this three times)
Fast dining (not fast food: order at the counter, but wait for your meal to be made)
Local and chain high end restaurants
Saw a couple movies
Had drinks at a couple fancy hotel bars
Hard Rock Cafe
Free pet food at local and chain pet stores
Valet parked while shopping
Visited a couple apartments (while I was really searching for an apartment)
New jewelry
Pizza delivery and pick up
Had the carpet in my apartment cleaned
and more!
I worked with a number of companies this year and it's simply amazing how much stores, restaurants and service companies need mystery shoppers. I received payment via PayPal and physical checks.
I received over $1,231 back from mystery shopping this year. Payment included an assortment of:
Reimbursement only
Reimbursement + shop fee
Reimbursement + shop fee AND bonus
Shop fee
This total amount could actually be higher, because some companies actually sent me a gift card to use for payment instead of me having to cover the cost. The total value for this was around $380. I preferred this as I didn't have any out of pocket expenses upfront and didn't have to wait for reimbursement.
Cell phone surveys
This category is really interesting mostly because the pay varies greatly by your location. For example, a shop that pays $4 in one area might pay $13 in a different part of the country. It's all about supply and demand.
In areas where there are a number of shoppers available, these companies can price these really low because they know someone will take the job. In other parts of the country where the population is smaller or there aren't as many shoppers signed up, the same survey will pay much higher.
There are three different survey companies I use on my phone. Each company pays via PayPal. I earned a combined $137 from taking 5-10 minute surveys while I was out shopping, with all the shops occurring at a grocery or pharmacy type store.

Panel studies
Ugh, I am so mad at myself for not participating in more of these. I get emails weekly about applying, but I either see the email too late or it's full by the time I try to apply (most studies fill up within a few days). I made $350 in panel studies this year and should have made triple this amount.
In all fairness, I have made this amount since I quit my job in October. I just didn't have enough time, flexibility or an opportunity to check my emails when I was at my day job.
All but one of my panel studies were conducted online. They all worked pretty much the same:
Log online each day to the study for 30-45 minutes
Answer questions, look at pictures and provide my opinion
Receive payment within 2 weeks of study completion. Payment is a prepaid Visa or Discover card that you can request in the mail so you have the actual card or it can be a virtual card.
For the panel study I did in person, I received a physical prepaid Discover card when I finished up and checked out. In the past I have received envelopes with cash in it, but I think a lot of companies are switching over to prepaid cards for tracking purposes.

Ebates
I earned $78.84 back in cash. Ebates literally pays you cash back every time you make a purchase. The cash is deposited into your PayPal account. Hello, free money! 

My Points
I redeemed $110 in gift cards this year. I earned points by taking advantage of when MyPoints was running promotions and I could double cash back on purchases. I purchased gift cards for BP, Shell and Starbucks.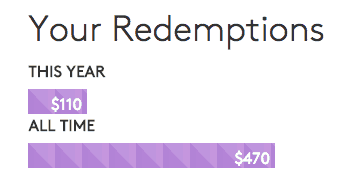 Data Tracking
I am signed up with two data tracking companies when I use the internet. I didn't know about data companies until March of this year, so it's not a full year of earnings.
Some people have issues with data companies because they can track what you are doing. Since I already use Facebook, Instagram and a million different apps on my cell phone that can view my tracking anyway, I figured I might as well earn money for doing it.
With Data Company 1, I've earned $48, which can be redeemed in gift cards. I like to cash in at the $25 threshold as there isn't any incentive pass this point. I've redeemed for one $25 Starbucks gift card and plan to cash out the other one by the end of the year. I'm a few dollars off and should get to a total of $52-$53 by end of the year.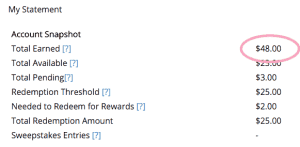 With Data Company 2, I receive $2.50 every other week. The money is automatically transferred to my PayPal account. This year I've earned $60 (I accidentally deleted the app in October – whoops) so I missed a couple payments. I should receive another $5 this month, but I'll stick with $60 to be safe.
When combining the two companies, I've made $108 from pretty much doing nothing!

Shopkick
I didn't learn about Shopkick until earlier this year. You can earn enough "kicks" AKA reward points to cash in for $5, $10 and $25 gift cards to places like Target. 
Shopkick is great because you can earn points every time you are out shopping, whether it's at the grocery store or the mall.
You earn points a few different ways:
Walking into a store (and you can walk right back out)
Scanning items (you don't have to buy anything)
Purchasing things (you do this by linking a credit/debit card)
2016 side hustle goals
I'm making it my goal in 2016 to #crushit when it comes to side hustling. My personal goal is to earn a minimum of $250 a month by doing the following:
Maximizing my cash back from the grocery store using Ibotta 
Every time you go to the grocery store, you can scan in your purchases and earn rebates, which are deposited into your PayPal account. Rebates range between fifty cents up to five dollars. Click here to get $10 cash back after you redeem your first item!
Selecting mystery shops that pay bonuses in addition to regular payments. This usually happens at the end of each month when companies have to make quota, so I need to pay more attention to shops that offer this (most do.)
Look at mystery shops when I want to go out to dinner or grab a coffee – why pay when this could be free? This means planning better, but I think I could do this at least 50% of the time.
Complete more panel studies. These are such easy and fun money makers and I am mad at myself for not doing more of these.
Let's make more money
If you are serious about making more money in 2016, let's challenge each other to make more money from side hustling. If you are just starting out, why not start small? Earning $50 a month is certainly attainable. Even earning $100 a month is achievable as a beginner.
I've been mystery shopping and side hustling for years! It has taken me years to test out different companies, figure out which companies have certain clients and learn the system. Unfortunately, I didn't have anyone to help me so I figured it out as I went along.
Side Hustle to Success is also available if you want to learn more about what companies I work with:
I'm sharing every resource I know when it comes to mystery shopping! I don't know anyone who has done this and I'm sharing over 40+ resources that directly link you to different companies.
Not only am I linking you to a ton of companies, I'm sharing what types of shops these companies offer, like dining, hotels, or retail shops.
Everyone wants to know more about panel studies, which is fascinating to me because I've been aware of them for so long. I'm sharing the direct links I use so others can get started!

Final total from mystery shopping, panel studies and more
Altogether this adds up to $2014.84 from 2015.
Considering I spent almost ten months working full time at my day job (before quitting) and working on this blog in all my free time, I'm really happy with how much money I made! I didn't go out of way to conduct any of these shops and surveys, which is the best part.
 

How to Start a Blog - Free Tips and Guide

In less than a year, I was able to quit my full time job and make a full time living from my blog. Learn more!
Ebates
Ebates is my absolute favorite company to use when I'm shopping online. Hello, it's free money!
Every time I shop online, I always start at Ebates. They have a list of all the places you normally shop at and you just click on the store you want to visit online.
After you make a purchase, you earn a percentage of the sale! They literally give you cash back on every purchase you make. The cash back ranges from 1% to 14%. The money is then deposited into your PayPal account.
I've made over $700 from shopping online and earning cash back. Join Ebates here!
Ibotta
 This cell phone app helps you make money off your grocery receipts. Yup, for real! You use it after you go grocery shopping and use your receipt. It's basically a rebate app, so you can earn anywhere from 50 cents to $5 off everything you buy.
My favorite part about Ibotta is that it's not always brand specific, like a lot of coupons are. So you'll be able to scan "any brand of bread" for 50 cents off, etc. If you do coupon – you can STILL use Ibotta and get a rebate.
For the diehard couponers out there, this will often result in getting an item for FREE. When you sign up, you will receive a $10 cash bonus when you make your first scan. Join Ibotta here!
Take surveys
I have made thousands of dollars over the past few years from taking surveys online!
There are a handful of companies that I love to use and earn cash back into my PayPal account, as well as reward points that I can use at places like Target, Walmart and Macy's.
Here is a list of the best survey companies to make money.
Start a blog
I went from making $40/month to over $4,000/month in the span of six months. That's crazy! Here is a tutorial that walks you through how to start a blog.
Blogging has totally changed my life. I even share my online income reports so other people can see how I got started and how I am growing.
Become an Uber or Lyft driver
 Work your own schedule and make mad cash! I know plenty of drivers that work all kinds of different time shifts, whether it's working during rush hour, happy hour or in the evenings. Uber even offers bonuses and extra incentives all the time.
To learn how to become a driver, click here.
Start saving, even if it's only a few dollars a week
Whether you want to start an emergency fund or a vacation fund, you have to start setting some money aside. If you're like most people and struggle with saving, you should consider using Digit or Qapital.
Qapital is a totally free app that let's you decide how much money you want to save every time you make a purchase. You can pick from $1 all the way up to $5.
So let's say I spend $24.05 at the grocery store. Qapital will then transfer $1 to my savings account.
You can link as many debit cards or credit cards as you want to Qapital. So even if you use a credit card to make a purchase, you can pick one bank account to transfer the $1 to your Qapital saving account. Click here to learn more about Qapital.
Digit lets you save money each week from your checking account. What I really like about Digit is that it analyzes my bank account and determines how much I can really save per week.
Some weeks it might be $5 and other times it might be $20. You don't have to worry about overdraft and can contribute less or more if you need to. You can learn more about Digit here.
The only downside to Digit is they charge $2.99 per month to use their service. I don't mind the fee though since it's helping me save money every week. If the fee stressed you out, use Qapital!
Rent out your space on AirBnB
Over the past couple of years, I have stayed at a handful of AirBnB's and saved a ton of money. I've been able to rent an entire house, condo and apartment instead of a room at a hotel. Have you ever thought about renting out your home for a weekend?
You can learn more about how to use AirBnB here. Using the link, you will also get a coupon for $40 off your first stay anywhere!
 

How to Start a Blog - Free Tips and Guide

In less than a year, I was able to quit my full time job and make a full time living from my blog. Learn more!
Are you planning on side hustling?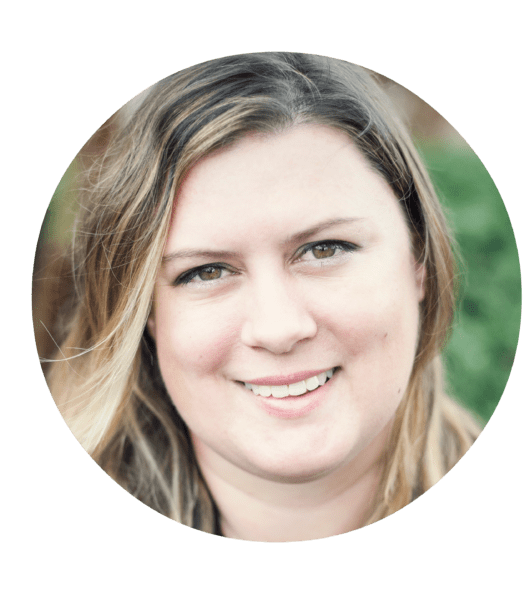 Kristin, is the creator behind Believe In A Budget. She teaches others how to start a blog and how to side hustle. Her course, Pinterest Presence, helps bloggers + businesses drive traffic to increase their website's profitability. Click here to learn more!