Side hustles can be a lucrative source of income. With the end of the year approaching, I thought I would list how I made over $4500 from various side hustles.
My side hustles have come from a variety of resources this past year. This does not include income from my day job and is not from any kind of part time job.
I have side hustled off and on the past couple years, but this is the first official year I have tracked all the incomes I have earned from my side hustles.

Side Hustles
$422 helping small businesses
This side hustle relates to my day job. A couple of businesses reached out to me to see if I could help with some organizational paperwork.
I helped these small businesses with renewing business licenses, reviewing CEU classes, resale certificates, etc.
This was an easy job for me, I enjoyed it and completely worthwhile.
If you work for a company that networks, see if you are able to pick up extra work in your spare time!
$3247.55 from Pet Sitting/Dog Walking
This makes up the majority of my side hustles from this year. I really enjoyed this as I love dog sitting.
I worked from home the first part of the year, so I signed up with a local pet sitting service. I provided daily (and some overnight) pet sitting and walked dogs on my lunch breaks and days off.
One of the best perks of this job was it required no transportation costs. All customers came to me and all my dog walking clients live within a couple blocks from me.
I cannot even begin to tell you how inundated I became with requests to pet sit and dog walk! Customers loved that I was home all day long with their dog and was able to provide a lot of love and attention to their pooch.
For day and overnight visits, typical pet watching services ranged from $35-60 a day/night. 20 minute visits/dog walks typically pays $20, and I received requests to walk dogs multiple times a day as well.
Pet sitting and dog walking is one of the best side hustles I had and can be a great source of income. It also is a great way to get in some exercise!
Unfortunately, this side hustle will greatly decrease next year. This worked out really well when I worked from home and my dogs loved having another dog around for the day. Now that I commute to work, I no longer have the time to pet sit. I do have a couple of clients that I still dog walk for on a weekly basis and I plan on keeping this side hustle in the following year.
$251 from completing quick shop surveys on my phone
This is one of the easiest side hustles I have done. The app I use the most is Ibotta.
This cell phone app helps you make money off your grocery receipts. Yup, for real! You use it after you go grocery shopping and use your receipt. It's basically a rebate app, so you can earn anywhere from 50 cents to $5 off everything you buy.
My favorite part about Ibotta is that it's not always brand specific, like a lot of coupons are. So you'll be able to scan "any brand of bread" for 50 cents off, etc.
If you do coupon – you can STILL use Ibotta and get a rebate. For the diehard couponers out there, this will often result in getting an item for FREE. Sign up here and you will receive a $10 cash bonus when you make your first scan!
Make sure you check out these other ways to save money with your cell phone:
Digit – this is a money saving app. It has a free trial but then costs around $2.99 a month to use. I automatically transfer cash to this account ( a few dollars at a time) and it's a really easy way for me to save money.
Qapital – this is a totally free app to save money. Similar to Digit, you can just transfer cash over to a savings account and it's super easy to use.
$386 from panel studies completed online

This is one of my favorite side hustles! I only did a few of these, but each panel study was pretty lucrative, with each one paying between $75 – $200. I was rewarded in cash and prepaid Visa gift cards.
Each study was completed in a 1-3 day period, and I had to log online and answer questions for about an hour a day. The panel studies I qualified and completed included kitchen products, as well as a separate survey on my lunch habits.
My favorite panel studies can be found here. It teaches you how to find panel studies along with a list to all the panel study websites, as well as a ton of other ways to make money from mystery shopping, using your laptop to make money, how to use your cell phone for surveys, etc.
Here's a few FREE amazing surveys that I like to take on my cell phone, laptop and tablet when I'm sitting around the house or have down time. I like to let my survey earnings add up over the year and then cash them out before the holidays or birthdays to save money. These are some of the best surveys:
$250 in gift cards from completing online surveys + lots of free stuff
I received a number of products in the mail for free to sample and give my opinion. This includes a really wide assortment of products, like paper towels, dog food, shower gel, shampoo and conditioner, alcohol, make up and beverages.
All products were full size (no trial sizes) and I was allowed to keep everything I was sent. I used every product I received and this actually helped me save money!
I also earned points for completing online polls and shopping online with Ebates. Ebates is my favorite way to make money when I shop online. Every time I shop online, I start at Ebates and then I get cash back deposited into my PayPal account. Hello, free money!
If you want to try Ebates, here's a free $10 gift card to places like Target when signing up!
Once I achieved a certain points threshold, I cashed out my rewards and purchased the following:
$150 Cash deposited into PayPal

$50 Starbucks Gift Card

$50 Macy's Gift Card
If you want to make money from home, surveys are the way to go.
Tip: While this isn't a side hustle, this is a great way to save money. If you like to travel, try staying at an AirBnB instead of a hotel. This a fun and creative way to save money. Over the past couple of years, I have stayed at a handful of AirBnB's and saved a ton of money.
I've been able to rent an entire house, condo and apartment instead of a room at a hotel. If you want to stay at an AirBnb, here's a coupon for $30 off your first stay anywhere!
Start a blog
While I didn't start blogging until the end of the year, I was able to start making money within four months. Eventually, I went from making $40/month to over $4,000/month in the span of six months. That's crazy! Blogging changed my life!
If you want to start a blog, Bluehost is the best way to get started.
If you are thinking about starting a blog, this tutorial will help you start a blog today. You'll also get a FREE domain name for a year! I was able to quit my job and blog full time, all within my first year of blogging.
I am really glad I took a chance and started a blog! I invested around $100 to start my blog using Bluehost, and I made $13,000 in 6 months of blogging. That's the best return of investment ever!
You can read my very first online income here where I made my first $60!
Were all my side hustles worth it?
I made $4,556.55 from side hustles in one year. As you can see from above, using my free time to side hustle really paid off for me this year!
The following year, I made over $2,000 strictly from mystery shopping and panel studies. You can learn more about every company I worked with here if you want to side hustle more.
How to Start a Blog
In less than a year, I was able to quit my full time job and make a full time living from my blog!
With this tutorial, you will:
Learn how to start a blog with step-by-steps instructions
Hosting plans and options
How to get a FREE domain name
What to do after you start a blog
What did you do to earn extra money? Have you ever done any side hustles?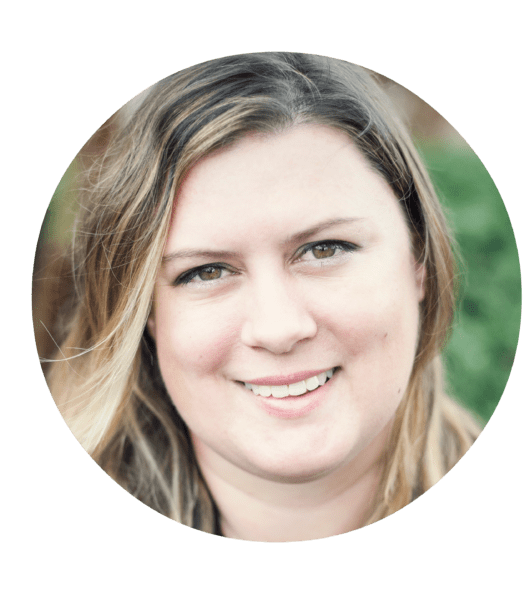 Kristin, is the creator behind Believe In A Budget. She teaches others how to start a blog and how to side hustle. Her course, Pinterest Presence, helps bloggers + businesses drive traffic to increase their website's profitability. Click here to learn more!