The best way to make extra money is to side hustle. If you've been a longtime reader on this blog, you know I've shared dozens of stories on how I have side hustled over the years.
Sometimes I forget how easy it is to side hustle! I'll get caught up in work or meeting up with friends, and forget I am missing out on so many opportunities I could side hustle each week.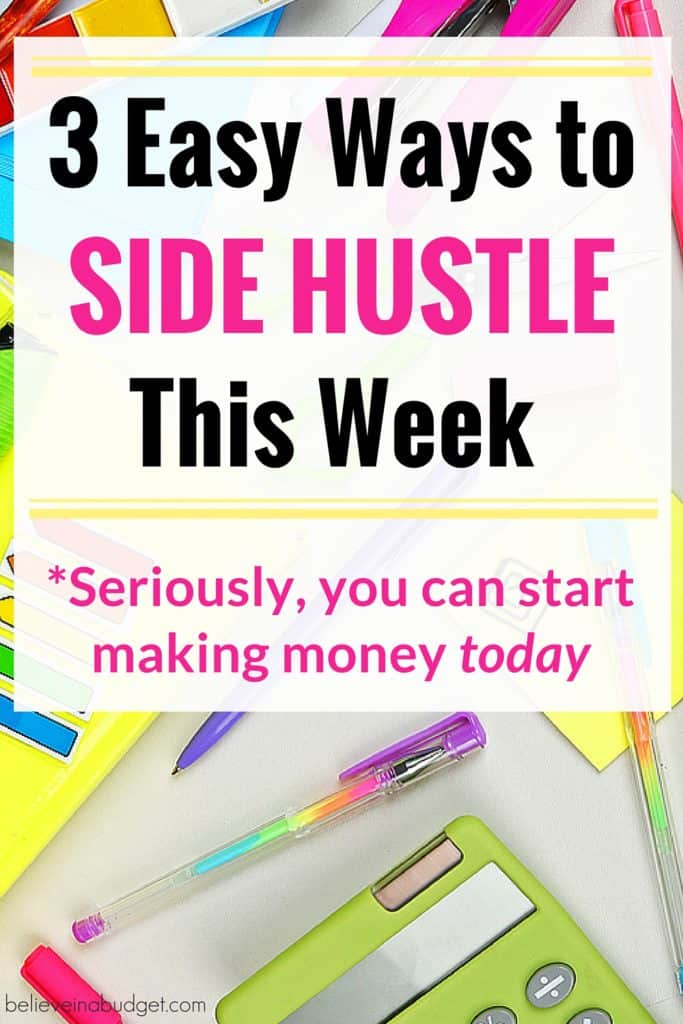 I love making easy money when it's convenient for me, and there's no reason I can't work side hustling into my schedule!
Today I thought I would share a refresher on easy ways to side hustle every day, or at least once a week!
These are just a few easy ways I'm upping my side hustle game. Wanna join me?
3 easy ways to side hustle
Use your cell phone to make money
There are a few different apps I use on my cell phone to earn money when I'm running errands or have returned from shopping.
If you like the idea of using coupons, but never do (I'm one of those people), the Ibotta app is the best money saving app when buying groceries, going to the drugstore, going out to eat, and more.
The rebates can range anywhere from $0.25 to $5.00, depending on what you have purchased. The best part about this app is that you can get rebates on generic items.
So let's say there is a rebate on milk. It doesn't matter what brand of milk you have purchased – you will still earn a rebate!
Another great perk is that if you redeemed a coupon for milk at the store, you can still get the rebate with Ibotta. That's some amazing double or triple coupon skills for some of the elite couponers out there! 
Here's how Ibotta works: Sign up for Ibotta here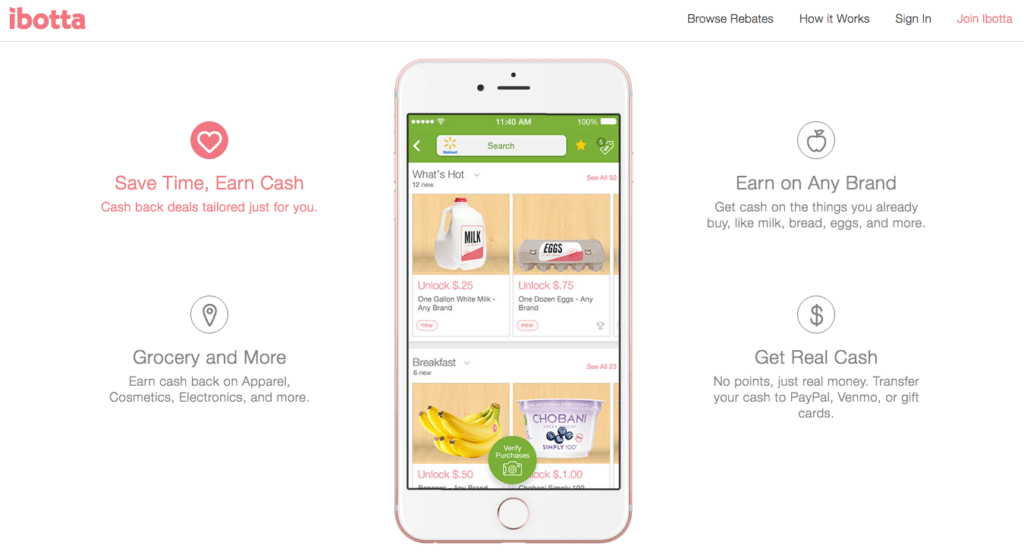 When you finish shopping, take out your receipt. Then log-in to Ibotta. Select which store you just shopped at.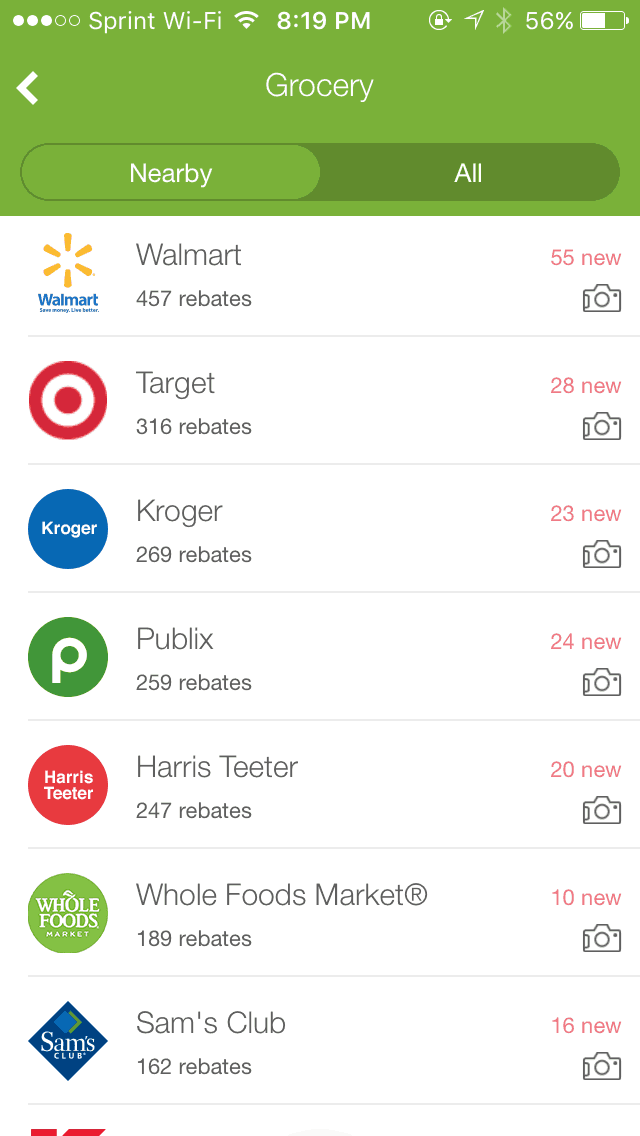 Next scroll through the rebates to see what you qualify for. If you want to save time, you do have the option to link some of your reward cards with your Ibotta account. This way the rebates come up automatically! Here's an example of selecting a generic brand of pretzels.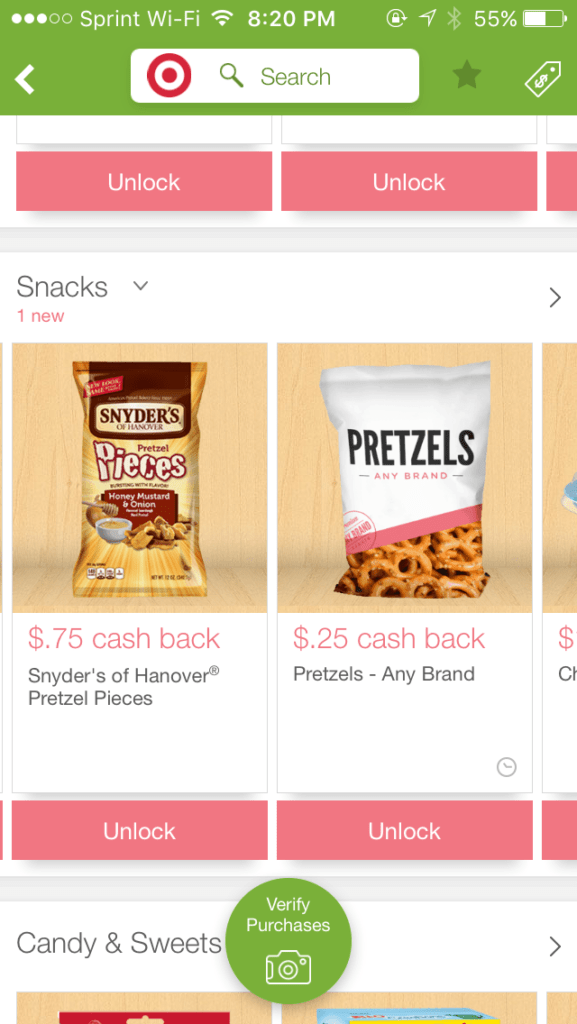 Again, it doesn't matter what kind of pretzels you have purchased as every brand will qualify for a rebate! Select unlock. Then you can scan your receipt with your phone and you scan the barcode on the pretzels.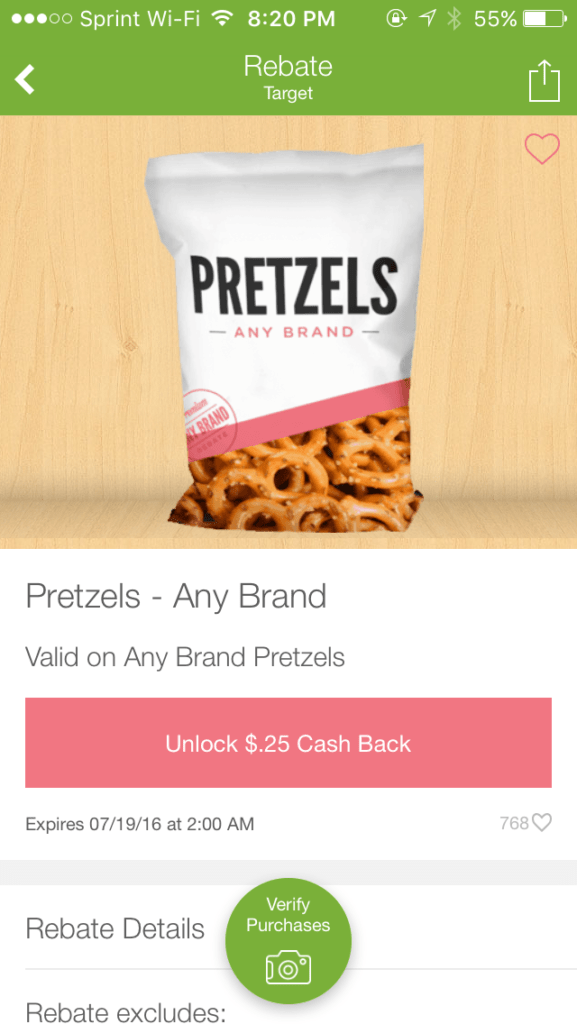 Once you are done verifying your purchase, it can take anywhere from a few seconds to a few hours for your purchase to be verified. Then the cash is loaded into your Ibotta account and can be withdrawn into your PayPal account.
If you want to get started with Ibotta, click here to sign up so you can receive an extra $10 in your PayPal account.
Mystery shop
Mystery shopping is still one of the best ways to make money. I get so, so excited writing about this! I still think it's crazy that so many people don't take advantage of mystery shopping more. Some people think mystery shopping is a scam, and there definitely are some bad companies out there. Luckily, I've been able to weed out the bad ones and only work with companies I really like.
I have made over a few thousand dollars from mystery shopping. Here's a few related posts:
Here's a couple of my favorite mystery shopping companies I like to work with:
Bestmark – this company is great if you want to do any car maintenance, especially free oil changes. I've also done a handful of restaurant shops. You can expect to be reimbursed for your purchase and/or receive cash bonus too. So for example, I could receive a $45 oil change plus a $25 cash bonus for completing the shop. That's a great deal! Click here to learn more about Bestmark.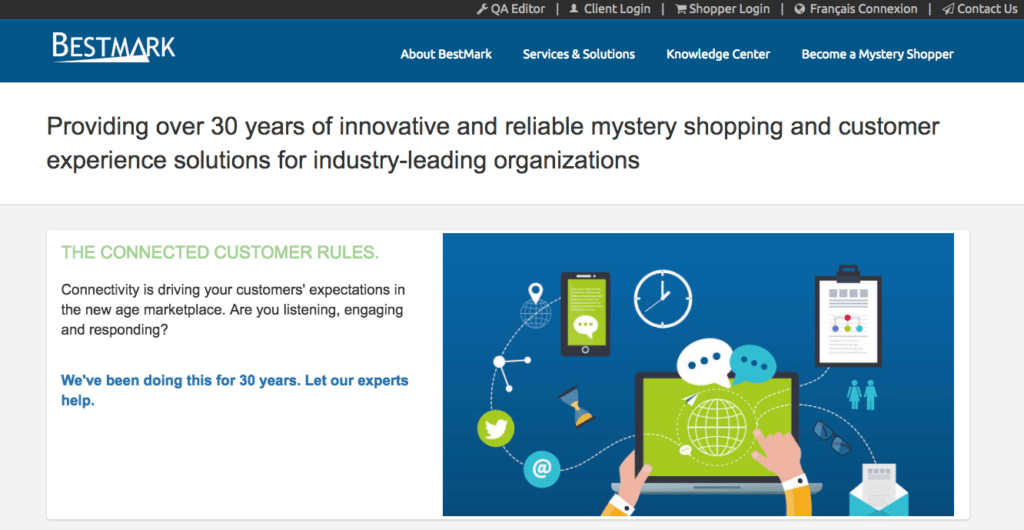 A Closer Look is one of my favorite companies to score high-end mystery shops with restaurants and valet parking, bars and hotels. Yes – hotels! This company generally only reimburses you, but I have seen cash bonuses offered when a mystery shop is still available but approaching the deadline. Special note – if you are a freelancer, this company is hiring for editors and schedulers. You can learn more here.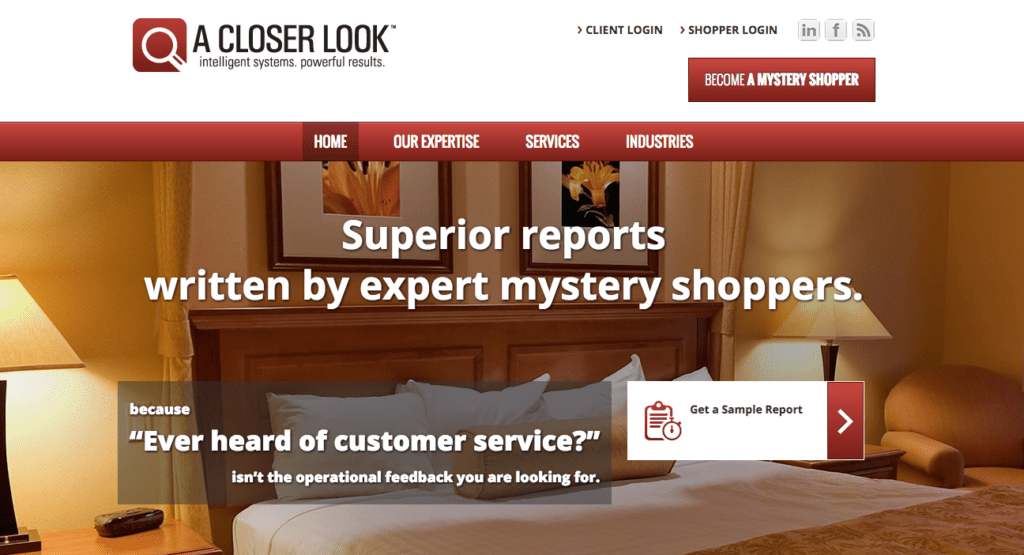 Create and sell products on Zazzle
Zazzle lets you create and design all your own products, and then sell them on your website or Zazzle's website! The best part about this website is that everything is online. You don't have to have real inventory or worry about buying supplies.
Here's how Zazzle works: Sign up for an account here
Once you have created your account, click on create. Here you will be shown a ton of different products that you can design and create.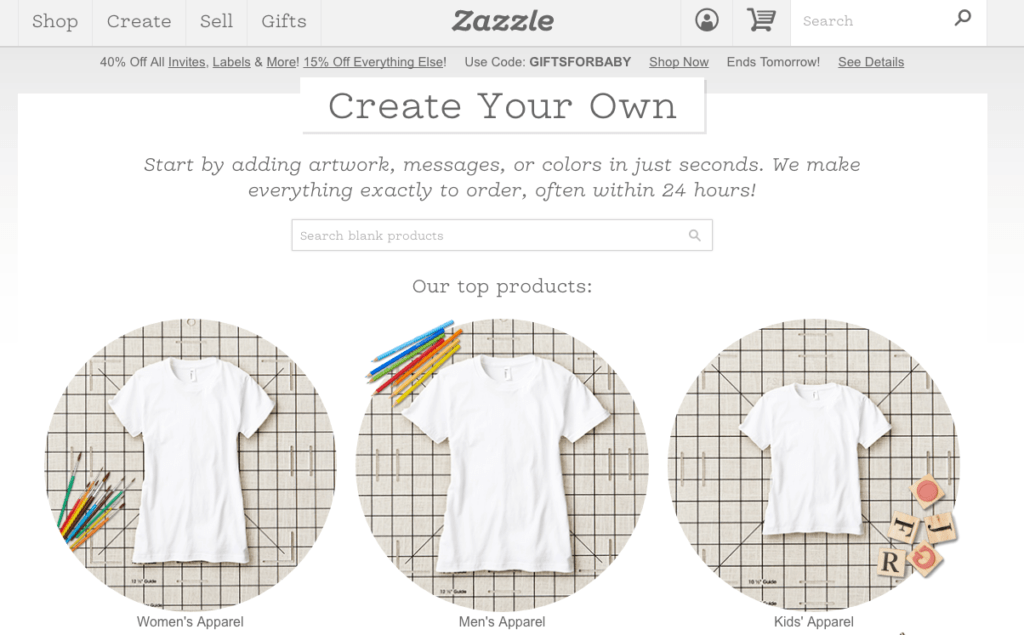 Select your product. When you select your product, you can further define the product. For example, let's say you select Women's Apparel. From there you can select tote bags.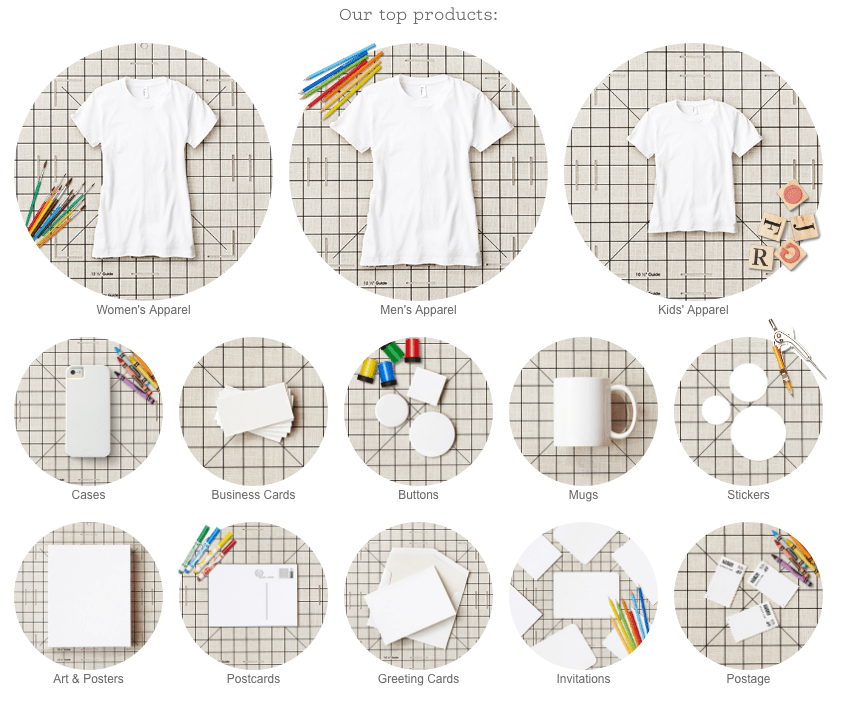 Once you have selected tote bags, you can pick the exact size tote bag you would like to use.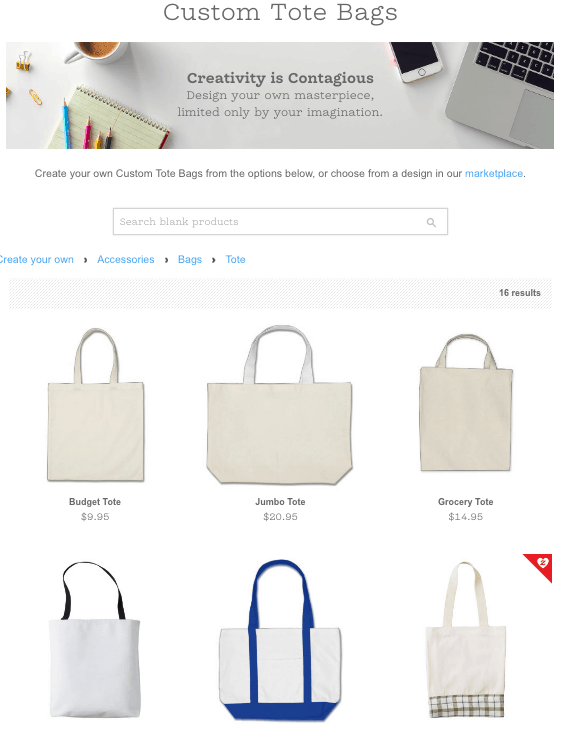 Once you select the tote bag you want, now you can design it!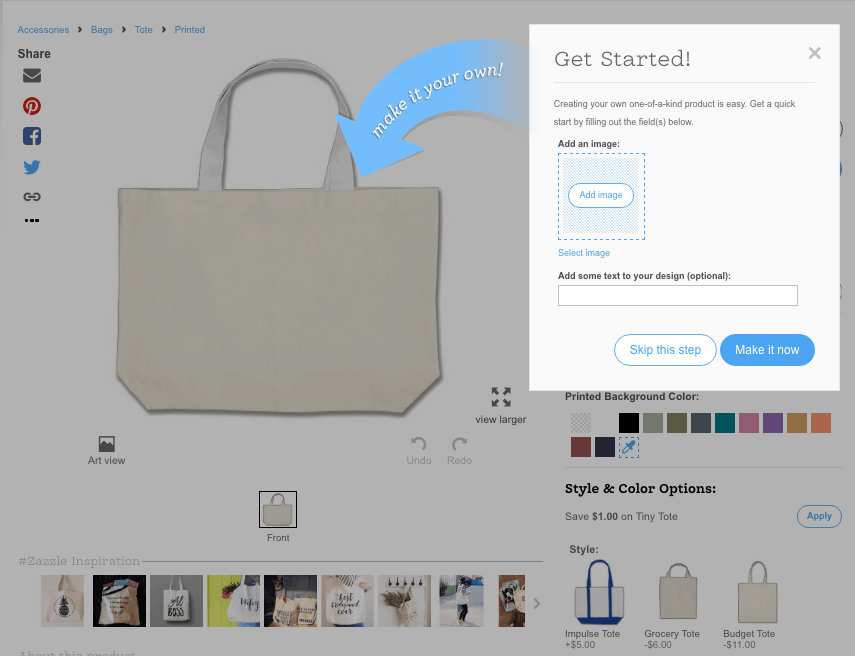 After you design your product, you can sell it! You just have to enter all the product's information.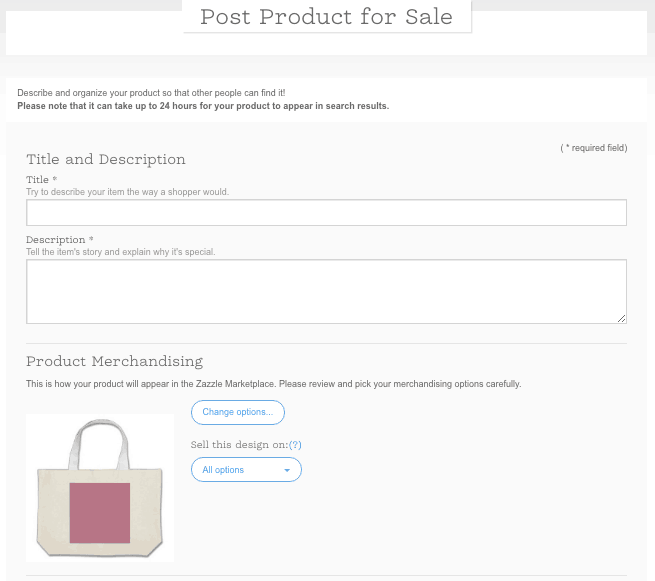 Here is the last part – and the most important. Here is where you insert the royalty fee percentage. This is how you make money! Add your royalty price to the product – that is your profit. Once your product has launched, viewers will be able to find it when doing a search, so make sure you write a great description about your product.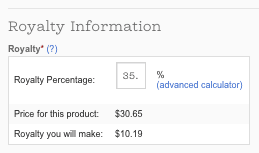 If you want to learn more about how to side hustle with all my favorite tips, secrets and the best companies to work with, make sure you sign up for my Side Hustle to Success Course. The course iincludes the following: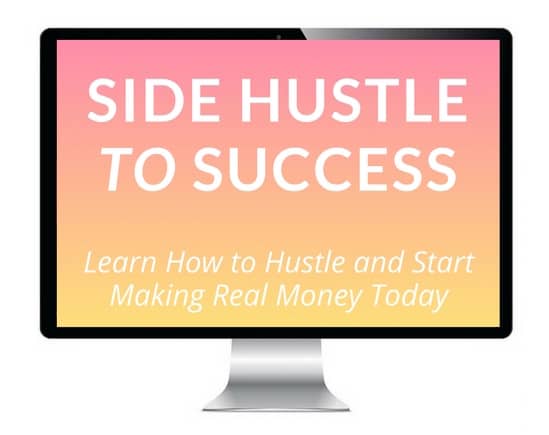 Course with over 40+ companies that you can side hustle with directly

Available as an eBook as well

Worksheets

Video tutorials

Private Facebook group

Recorded workshop
If you want to learn more about my side hustle course, you can sign up here.  If you are serious about wanting to make extra money, this side hustle course is exactly what you need.
I am really excited to work on these side hustles. All three are fun and easy ways to make money. While my time is limited, I should be able to squeeze in an hour or two a week to focus on making some extra money.
Related posts to help you side hustle and make more money:
Ebates
Ebates is my absolute favorite company to use when I'm shopping online. Hello, it's free money!
Every time I shop online, I always start at Ebates. They have a list of all the places you normally shop at and you just click on the store you want to visit online.
After you make a purchase, you earn a percentage of the sale! They literally give you cash back on every purchase you make. The cash back ranges from 1% to 14%. The money is then deposited into your PayPal account.
I've made over $700 from shopping online and earning cash back. Join Ebates here!
Ibotta
 This cell phone app helps you make money off your grocery receipts. Yup, for real! You use it after you go grocery shopping and use your receipt. It's basically a rebate app, so you can earn anywhere from 50 cents to $5 off everything you buy.
My favorite part about Ibotta is that it's not always brand specific, like a lot of coupons are. So you'll be able to scan "any brand of bread" for 50 cents off, etc. If you do coupon – you can STILL use Ibotta and get a rebate.
For the diehard couponers out there, this will often result in getting an item for FREE. When you sign up, you will receive a $10 cash bonus when you make your first scan. Join Ibotta here!
Take surveys
I have made thousands of dollars over the past few years from taking surveys online!
There are a handful of companies that I love to use and earn cash back into my PayPal account, as well as reward points that I can use at places like Target, Walmart and Macy's.
Here is a list of the best survey companies to make money.
Start a blog
I went from making $40/month to over $4,000/month in the span of six months. That's crazy! Here is a tutorial that walks you through how to start a blog.
Blogging has totally changed my life. I even share my online income reports so other people can see how I got started and how I am growing.
Become an Uber or Lyft driver
 Work your own schedule and make mad cash! I know plenty of drivers that work all kinds of different time shifts, whether it's working during rush hour, happy hour or in the evenings. Uber even offers bonuses and extra incentives all the time.
To learn how to become a driver, click here.
Start saving, even if it's only a few dollars a week
Whether you want to start an emergency fund or a vacation fund, you have to start setting some money aside. If you're like most people and struggle with saving, you should consider using Digit or Qapital.
Qapital is a totally free app that let's you decide how much money you want to save every time you make a purchase. You can pick from $1 all the way up to $5.
So let's say I spend $24.05 at the grocery store. Qapital will then transfer $1 to my savings account.
You can link as many debit cards or credit cards as you want to Qapital. So even if you use a credit card to make a purchase, you can pick one bank account to transfer the $1 to your Qapital saving account. Click here to learn more about Qapital.
Digit lets you save money each week from your checking account. What I really like about Digit is that it analyzes my bank account and determines how much I can really save per week.
Some weeks it might be $5 and other times it might be $20. You don't have to worry about overdraft and can contribute less or more if you need to. You can learn more about Digit here.
The only downside to Digit is they charge $2.99 per month to use their service. I don't mind the fee though since it's helping me save money every week. If the fee stressed you out, use Qapital!
Rent out your space on AirBnB
Over the past couple of years, I have stayed at a handful of AirBnB's and saved a ton of money. I've been able to rent an entire house, condo and apartment instead of a room at a hotel. Have you ever thought about renting out your home for a weekend?
You can learn more about how to use AirBnB here. Using the link, you will also get a coupon for $40 off your first stay anywhere!
Do you like to side hustle? What do you to make extra money?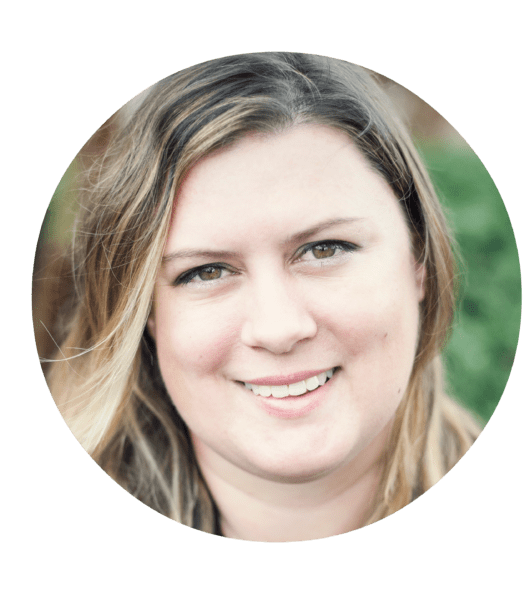 Kristin, is the creator behind Believe In A Budget. She teaches others how to start a blog and how to side hustle. Her course, Pinterest Presence, helps bloggers + businesses drive traffic to increase their website's profitability. Click here to learn more!