It's time to review my second quarter blog goals. The first six months of the year have quickly come and gone and a lot has happened since I posted my goals for the second quarter.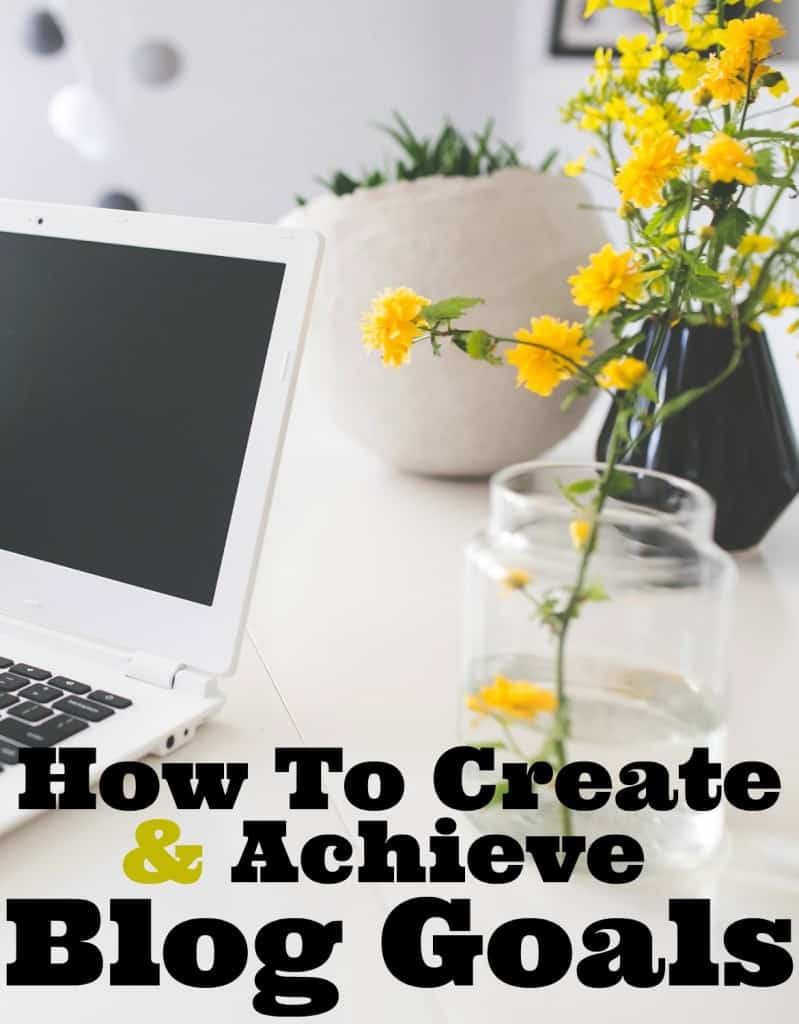 I was really worried I was going to set myself up for failure by wanting to achieve too much.
I created a range of goals that I knew would be challenging, but within reach!
It all came down to my content. The phrase "content is king" continues to dominate my thoughts when I write the majority of my posts.
I also started using Google Keyword Planner to make sure I was creating relevant articles and creating better SEO.
By writing more search-worthy content, I was able to more than triple my page views the second quarter!
More followers and more people sharing my posts also increased my daily and monthly page views.
This naturally increased my Alexa rating, as well as grew my Twitter and Pinterest followers.
Let's take a look at my original goals and how I did!
Believe in a Budget 2nd quarter goals with update
Get my Alexa rank under 350,000. I am currently at 488,000. Success! I'm at 162,000 and 954,000 worldwide. 
Grow my Twitter following to 1000. I am right under 500. I'm at 875. Aside from organic growth, I don't know the first step to aggressively increase my followers.
Work on creating a newsletter I'm working on this, but still fine tuning the details.
Have a guest blogger on once a month. Fail. I'm a bit shy and don't have the nerve to ask anyone directly. I need to come up with a strategy for this. If you are interested in writing about personal finance, send me an email!
Create at least 2 photos for each blog post that can be shared on Pinterest. Thanks to Elite Blog Academy, I've worked on creating higher quality photos. I'm happy with where I'm at, but there's always room for improvement. I also need to finish updating old photos.
Speaking of Pinterest, I want to join more group boards and gain more followers. I currently have a new strategy in place when it comes to pinning and the results are already paying off! I've joined 8 group boards and plan to slowly join more! This has really helped grow my audience.
Believe in a Budget 6 Month Goals (includes 2nd and 3rd quarter)
While I was giving myself until the end of the 3rd quarter, I actually achieved these items early!
Increase my page views to 5000 a month. SUCCESS! This was a big one for me. I am averaging more than 5,000 pageviews a month! 
Apply for sponsored posts or join larger affiliate networks. I joined BlogHer (haven't really done anything with this though) as well as signed up with a few companies that are sending me products to review and/or discuss on social media. 
Believe in a Budget 3rd quarter goals
Moving forward, I really want to tackle the following:
Finish updating all my old photos for Pinterest
Increase my newsletter subscribers
Improve my international Alexa rating
Seek out blog job opportunities (I provide these services)
Write a guest post on another blog
Expand my blog content
The last goal is something I have really been debating about. In general, Believe in a Budget is about budgets. I like writing about sticking to a grocery budget, and at the other end of spectrum I like writing about how I'm budgeting for an expensive pair of shoes.
I wouldn't mind blogging about how I'm budgeting for new furniture, finding good deals or how I'm planning to move across the country. I just don't know if this would alienate current readers.
I am happy with where I am right now! I feel like I'm making progress with my blog at a comfortable pace. Slow and steady has always worked out for me, and I'm excited to see what happens over the next few months.
If you are thinking about starting a blog, this tutorial will help you start a blog today. You'll also get a FREE domain name for a year! I was able to quit my job and blog full time, all within my first year of blogging. I am really glad I took a chance and started a blog! I invested a small amount of money to start my blog using Bluehost, and I made $13,000 in 6 months of blogging. That's the best return of investment ever! 
✕
Free 7 Day Blogging Course via Email
Join thousands that have learned how to start and grow a profitable blog. Sign up for free tips below!
Do you have blog goals? Or is your blog a hobby?