It's time to review my third quarter blog goals. I've been working hard and my blog has grown tremendously the past few months! Let's get down to business and see what's worked and what hasn't.
I've been hustling hard and my efforts are paying off. Blogging isn't always easy (for me) and it requires a lot of my attention and time.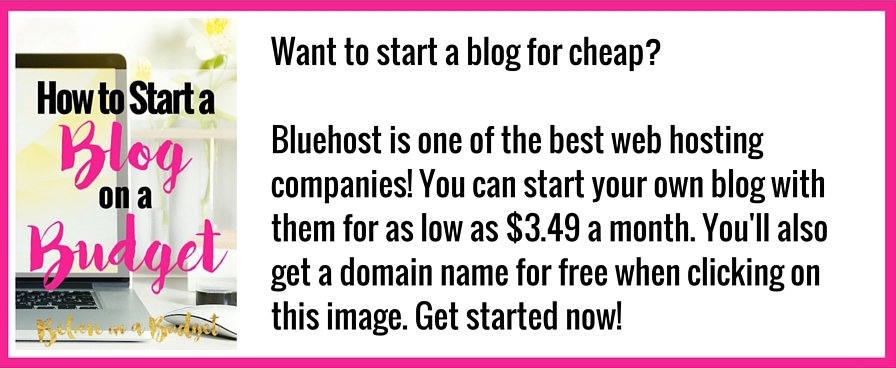 I've been treating my blog like a part time job for about nine months now and it's been a slow and steady climb. I have a long ways to go before I'll consider myself successful, but I am definitely on the right path.
Let's check in and see how I did with my goals!
Believe in a Budget 2nd and 3rd quarter blog goals
Increase my page views to 5000 a month. SUCCESS! This was a big one for me. I am averaging more than 5,000 pageviews a month!  EVEN MORE SUCCESS! My page views were over 40,000 last month. More to come on this below.
Apply for sponsored posts or join larger affiliate networks. I joined BlogHer (haven't really done anything with this though) as well as signed up with a few companies that are sending me products to review and/or discuss on social media. FAIL. I haven't really done anything with BlogHer or sought out sponsored posts. I turned down a couple opportunities because I got stressed out that I would compromise my blog and turn off readers. I need to work on this more!
Finish updating all my old photos for Pinterest 99% done! 
Increase my newsletter subscribers This is going well! I started from scratch and now have 550+ subscribers. I'm still trying to figure out my newsletter angle and need to get a PO box before I send out my first newsletter.
Improve my international Alexa rating Success! Last quarter I was around 900,000+ and now I'm in the 600,000 range.
Seek out blog job opportunities (I provide these services) I added a Hire Me Section and it's been paying off financially! 
Write a guest post on another blog Haven't even tried this
Expand my blog content I'm working on this and plan to make changes in the next couple months!

Here's how I grew my blog the past three months
Consistent blog posts
Occasionally I post three times a week, but this is rare. I've really been focusing on better content and longer posts. I might change things up and do a lighter post on Fridays or Saturdays, but I enjoy my current schedule. Blogging consistently really makes readers come back to see what I am up to each week.
Expanded my social media accounts
This was tough and I'm still working on this aspect of having an online presence. I'm such a private person and am not sure how much I want to share. I think I prefer to keep it 95% professional (but still fun!) and 5% personal if that makes sense.
Although hesitant, I created an Instagram account for the blog that I keep separate from my personal account. I also created a Periscope account with the username @BelieveinBudget. Hashtags are a great way for new readers to find my blog!
I'm still putting my foot down on creating a Facebook page and don't have time for Snapchat 🙂
Joined a Blogging Mastermind group
I belong in a private Facebook group with 9 other amazing bloggers and it's been a great resource. We bounce ideas off each other, seek advice and have weekly check-ins for accountability. Having this group is helping me become a better blogger and create new friendships.
Hired a business coach
I've mentioned this before, but I started working with Carrie from Careful Cents a couple months ago. I check in with her once or twice a month and she has not only helped me find clients and grow my business, but has become a great confidante. I can't imagine not working with her.
Grew my Pinterest audience
This is hands down the most effective way I have increased traffic to my blog. At the start of the year I was a new blogger and averaging around 1,000 page views a month. I am now averaging 40,000 page views a month. My Pinterest strategy has taken off and I couldn't be happier.
Update: I now get over 160,000 page views a month!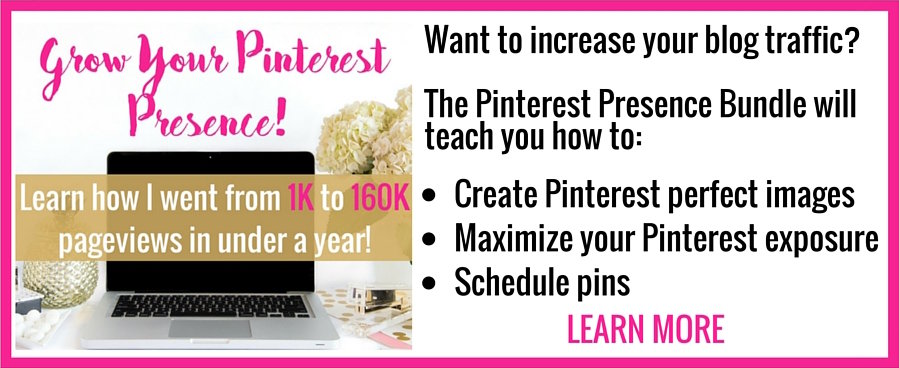 Started offering Pinterest Manager and Consulting services
I've done really well when a Google search is done to find free pinterest scheduling. My free printable images are the first images found when people are using these keywords and it's helped bring in new readers. When readers find my website organically, it's a testament that my hard work is paying off in the Google rankings.
If you want to grow your blog and increase your pageviews, I can help! I provide a ton of different services, whether it's a one hour consulting appointment or help pinning each month.
I also am working with clients and small businesses to improve their photos on their blogs. Better blog and content photos translates into their photos getting pinned more on Pinterest. Check out my services if you want to chat!
What's on the horizon
As many of you know, I'm officially freelancing full time! I am so excited to devote my time to this blog and really make it grow.
I'm also at a crossroads with what I want to do with it, and have been for the past few months. 
I need to figure out how to go from a personal finance blog to a lifestyle (?) blog. I don't even know if lifestyle is the right word since I don't plan on sharing everything in my personal life.
This is what I want my blog to reflect:
My adventures in freelancing. Readers have been kind enough to follow my journey from full time employee to the beginning stages of freelancing. I want to continue to share and document my freelancing journey.
Write about my Pinterest niche and figure out how to help others.
Add my consulting business into the mix. I don't ever talk about what I do outside of blogging and I'm not sure how beneficial it would be to readers. However, it's part of my online income reports and if it can benefit readers, I'll do it. I think my fear is combining my real life with my online life as I've always separated the two. It's putting more out there about myself and I just struggle with it for some reason.
Stay consistent with the Believe In a Budget theme of my blog. As I mentioned above, I want to move away from strictly personal finance. I like the idea of talking about other areas of life, such as budgeting for my home office, how I'm decorating my new apartment without blowing my bank account, etc. while sticking to a budget. I think this would be a ton of fun and give my blog another layer.
With all these changes, I am also thinking about changing my blog design and theme. Restore 316 Designs is my go-to source for blog themes and I've had my eye on one in particular for a few months.
Needless to say, I'm excited about everything that's happening! I welcome change and think everything above is a step in the right direction. I'm excited to blog full time and see where this new chapter takes me!
If you are thinking about starting a blog, this tutorial will help you start a blog today. You'll also get a FREE domain name for a year! I was able to quit my job and blog full time, all within my first year of blogging. I am really glad I took a chance and started a blog! I invested a small amount of money to start my blog using Bluehost, and I made $13,000 in 6 months of blogging. That's the best return of investment ever! 
If you're a blogger, do you draw the line at what you blog or post about on social media?
If you're a reader, do you like seeing the personal posts mixed in with the professional posts?
✕
Free 7 Day Blogging Course via Email
Join thousands that have learned how to start and grow a profitable blog. Sign up for free tips below!