I really enjoy blogging! Lately things have been so crazy though, and I find myself short on time. As I've mentioned previously, turning my blog into a business has been…interesting. I started blogging for fun almost fifteen months ago (where has the time gone?) and so much has changed since then.
Blogging has taught me new skills and increased my income. I've met great people online, developed new friendships and see so many new opportunities for myself!
Even though I've always been short on time – you can read my older post on how I blog and work full time – I've noticed that now I'm just as busy now working for myself as I was when I was employed at my day job. On a side note – I probably should write a new post about this as things are totally different now!
While I've been fortunate to hire a great VA to help me with some things, I like being able to do most things myself. This helps me stay authentic, work within my DIY budget and control everything monitor what's going on with things. 
It's taken me a while, but I've realized that I can start automating my work process when it comes to blogging. One of the best parts is that I can share all of this with you since I like to remain transparent.
Blogging is hard work! It takes me a long time to write a blog post, market myself to bring in traffic to this site and write emails to brands about working together. I respond to EVERY comment on this site and try to return the blog love back by visiting reader's websites as well.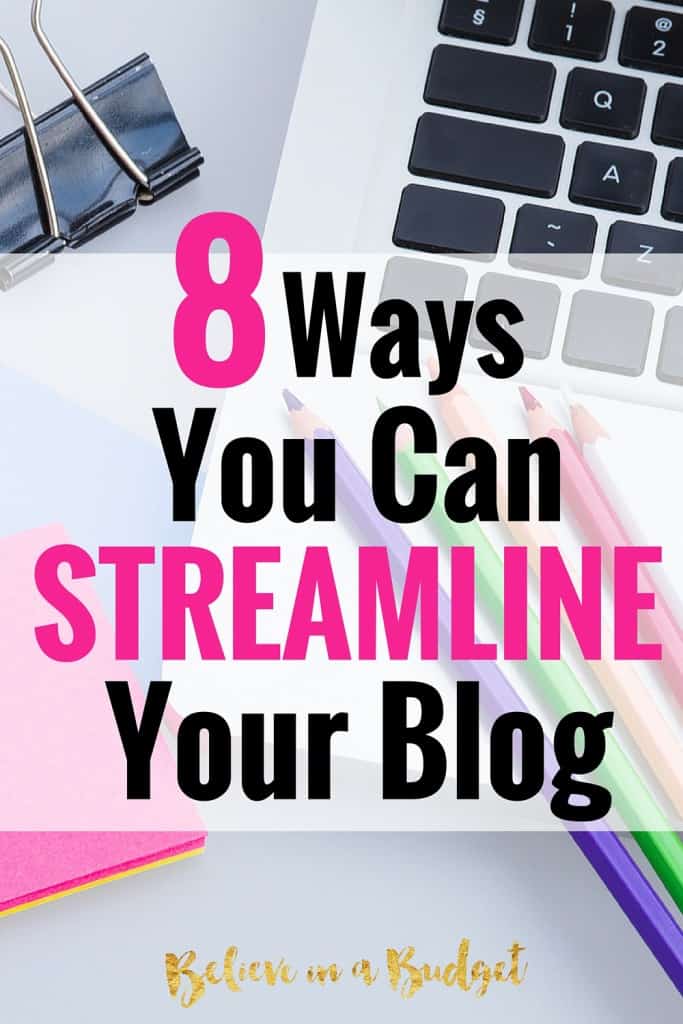 First, if you are new to blogging or thinking about starting a blog – do it!
It's completely changed my life. I made over $13,000 in 10 months of blogging – as a NEW blogger! The cost of starting a blog is really cheap too, so you don't have to spend a lot of money to start a blog.
If you are thinking about starting a blog, this tutorial will help you start a blog today. You'll also get a FREE domain name for a year! I was able to quit my job and blog full time, all within my first year of blogging. I am really glad I took a chance and started a blog! I invested a small amount of money to start my blog using Bluehost, and I made $13,000 in 6 months of blogging. That's the best return of investment ever! 
Along with your domain and hosting, you'll need a theme. While you can get one for free, I love these feminine themes. 
Now, I'm sharing some of my favorite online tools for bloggers that I like to use.
Writing
Here are some great tools to create ideas for blog posts.
Blog Worksheets
You can download my free 18 page set of blog worksheets to help spark your creativity. In this workbook, you'll revisit your website with a fresh pair of eyes and go through a step-by-step list to help you brainstorm and get motivated. If you want this workbook, just sign up in the header of this blog for access to this workbook and all my other worksheets!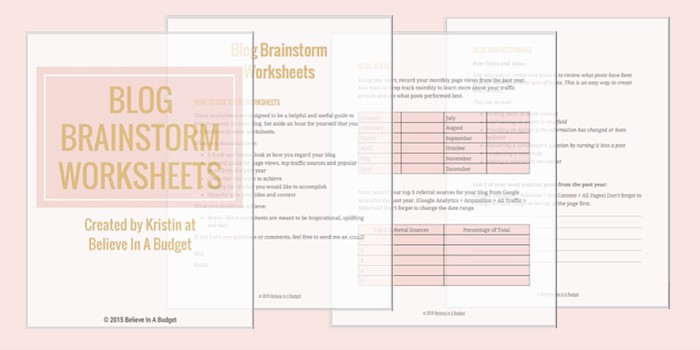 Aside from the marketing aspect, this is great for visual learners. Go to Pinterest and enter some of your blog topics in the appropriate search fields. When a pin "grabs" you think about why you like it or find it interesting. Use these thoughts to create a great blog post.  
Choose your topics and you will be notified when "new" news is released on the topics you choose.  
This is a fun tool that is almost like playing a game. Enter three nouns and you will get 5 different blog topics / headlines. It's a lot like the Mad Libs you played as a child.  
Marketing
There are wonderful tools to simplify Pins, Pinning and Social Media. I'm still figuring out my favorite resources and every week it seems like there is a new app in town that shakes things up in the blogging world. Here's what I'm using now!
A simple to learn program that can take the headache out of creating pins. It's a simple drag and drop with preformatted text boxes and photos. Canva is linked with WordPress so you don't have to toggle between programs. It also works well with Tailwind.  
One of the best features of Canva is you can create templates and repeat your images over and over again. You can also upload your stock photos and create a custom library for yourself. This saves a lot of time instead of searching your laptop for where you have saved your images. 
Tailwind is a great tool. It schedules your Pins on Pinterest and is a major time saver. You can have daily activity on your Pinterest Board without going to Pinterest everyday. Schedule an hour or half hour in your week and use this time to get Pins set up for the entire week! I use Tailwind for this blog, as well as recommend this to all my clients. Try a month of Tailwind for free!
I'm thinking about doing a couple Periscopes about how to use Tailwind. If you want to see this, let me know in the comments! 
This platform allows companies, big and small, to watch all their social media channels at once. Facebook, GooglePlus, Linkedin … a total of 35 global media channels. A free account is available for managing 3 or less media accounts. 
I use this plugin when I want readers to share my blog posts. You can share posts to multiple platforms, like Pinterest, Twitter, Facebook, etc.
You can also use SumoMe to add a horizontal bar at the top of your website and with a popup form. This is one of my favorite plugins and I even wrote a post about how to use it!
Virtual Assistant
A VA can help with almost anything. They can leave comments on other blogs that link back to your account or help with research or accounting. You can find a VA on job boards or agencies.
The best way may be to ask around. Email some of your blogger friends and ask. Many bloggers also do VA work, including myself.
I currently provide a few different services to clients, including a photo packages to bloggers, as well as help bloggers and businesses create a Pinterest presence. Here's my Hire Me page if you are thinking about creating one for yourself.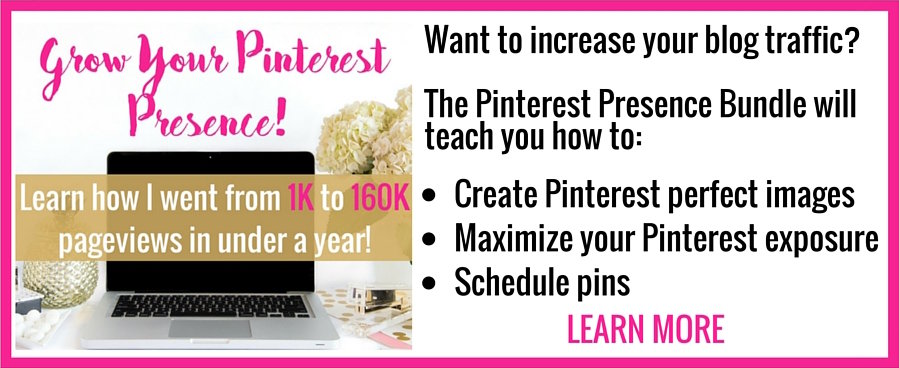 If you are just starting to test the water of becoming a Virtual Assistant, this course will help you launch your career and start making money in less than a month! My friend Gina quit her day job to become a VA, and not only did she crush at it, but not teaches a course about it. 
There you have it. Eight great ways to streamline your work day tasks. If you want to learn more about other services and tools I recommend, don't forget to check out my resource page.
✕
Free 7 Day Blogging Course via Email
Join thousands that have learned how to start and grow a profitable blog. Sign up for free tips below!
Do you use any of these tools? Do you like them? What is your favorite tool?