Welcome back to another exciting and fun article in the Side Hustle True Story series. In this series, I go into detail about some of the more interesting side hustle jobs I have done in the past.
Some of these jobs were well worth it and a lot of fun. Other side hustle jobs were a total failure!
When I compiled a list of 25 ways to earn extra income, I chose not to include every side hustle job I had ever done because some of the jobs were a little odd. While this wasn't exactly a side hustle, this study still generated income.
I Participated In A Medical Research Study
Have you ever seen a commercial on TV for a drug or medication? The drug will solve 1 problem, but possibly have 20 side effects?! Those side effects come from a wide range of people like me who participated in a medical study and tested a drug.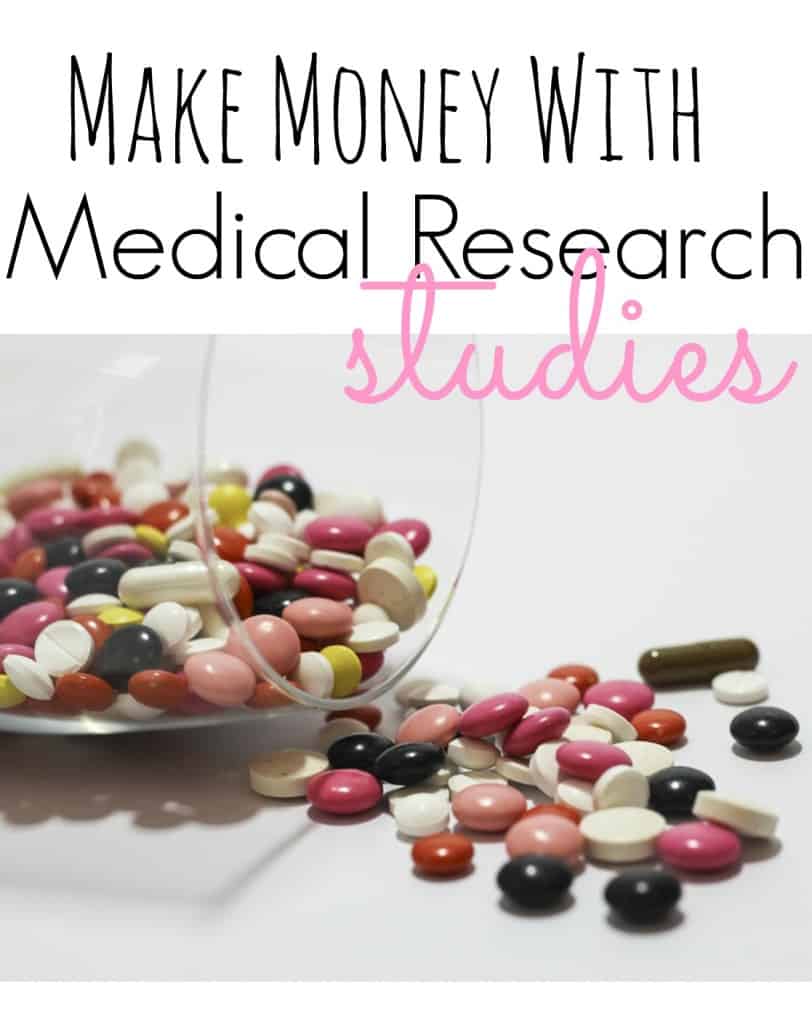 While I know some people are weary of medical studies, the clinic and maker of the drug must disclose the stage of testing to the participant. By the time I took the medication and participated in the trial, I was at the last level of testing. This meant the pharmaceutical company was thisclose to pursuing approval of the drug.
How Did I Learn About The Study?
I had heard of medical studies but never knew how they actually worked. I did a basic Google search for medical studies in my city. I found a few different companies in my area that were conducting studies and researched each clinic endlessly. Many studies are also listed on Craigslist.
Most companies list all their medical studies online in detail. This included who was conducting the study (usually a doctor or group of doctors), the trial duration and what kind of participant the clinic is looking for, such as male or female, age range, smoker or non-smoker, etc.
How To Apply For A Medical Research Study
I applied for a study by signing up online and requesting a meeting. The meeting took place at a clinic and lasted for an hour with a recruiter. During the meeting, the recruiter asked me a series of questions and basically screened my answers to see if I would be a good fit for the study.
After it was deemed that I was a good fit for the program, we made an appointment for me to get started the following week!
What All Happens?
My study was really easy! For the first month, I had to come to the clinic once a week. Although the medication would take 4-6 weeks to kick in, I still had to check in each week to make sure there weren't any crazy side effects, like being allergic to the drug or developing suicidal thoughts.
I scheduled each meeting first thing in the morning before I headed to my day job. Each meeting took an hour and I was with the same nurse each week for the duration of the study.
I had to provide a urine sample (if I did drugs or smoked weed I would be kicked out of the program), give a blood sample and have my vitals checked. I also had to orally answer a bunch of questions over and over again for the study that were mostly yes or no and rated on a scale of one to ten.
Where Was The Study Located?
The clinic was located in a regular commercial office building. I was under the impressions drug studies were conducted at hospitals or more clinical-sterile like environments. I was really worried I was going to be around sick people and germs, so this was a pleasant surprise.
How Much Money Did I Make?
Since this wasn't a job, I was compensated for my "time." At each appointment, I was given a $75 check. For the first month, I had weekly appointments. Afterwards, I had appointments every other week for the next five months of my study.
Because my study went so well, I was asked if I would like to continue on the medication for a new study. Once my study ended, it immediately rolled over into a new study. The only difference was I only had to check in once a month with the clinic instead of every other week. The study lasted four months and I was paid $75 each visit as well.
Oh – and in case you were wondering- being compensated for my "time" was different than being paid for "work." I wasn't issued a 1099 and no taxes had to be paid!
What Drug Did I Take? Did It Work?
I had to sign a nondisclosure statement that said I wouldn't reveal the name of the drug I was taking. I will say that it was a drug I was willing to try as it was similar to other medication I had taken previously from my regular doctor.
What I liked about the medication was it wasn't a one size fits all drug. Basically, my doctor and nurse were able to adjust the dosage to make sure the drug was really working for me.
Once the study ended, I was given a 90 day supply of the medication. Once I was out of medication, my research study doctor also prescribed me a similar drug so I could continue the medication if I wanted to.
What I Didn't Like
Surprisingly, there weren't too many negatives regarding the medical study. The only downside was I had to give a blood sample at every appointment. I was not a fan of being pricked!
Would I Participate Again? My Overall Thoughts On Medical Studies
I went through a phase where I did not have health insurance, so it was perfect timing. I also knew I was the perfect candidate for the study; otherwise I wouldn't have applied. I can't imagine applying for a study and faking my symptoms (this occurs pretty frequently)! The medication really worked for me and I had zero side effects.
Would I participate in another medical research study? Yes! I had a great experience with the clinic and employees, the drug worked and I was even compensated for my time.
*If you have a side hustle story you would like to share on this blog, please contact me at [email protected]
How to Start a Blog - Free Tips and Guide
In less than a year, I was able to quit my full time job and make a full time living from my blog. Learn more!
Ebates
Ebates is my absolute favorite company to use when I'm shopping online. Hello, it's free money!
Every time I shop online, I always start at Ebates. They have a list of all the places you normally shop at and you just click on the store you want to visit online.
After you make a purchase, you earn a percentage of the sale! They literally give you cash back on every purchase you make. The cash back ranges from 1% to 14%. The money is then deposited into your PayPal account.
I've made over $700 from shopping online and earning cash back. Join Ebates here!
Ibotta
 This cell phone app helps you make money off your grocery receipts. Yup, for real! You use it after you go grocery shopping and use your receipt. It's basically a rebate app, so you can earn anywhere from 50 cents to $5 off everything you buy.
My favorite part about Ibotta is that it's not always brand specific, like a lot of coupons are. So you'll be able to scan "any brand of bread" for 50 cents off, etc. If you do coupon – you can STILL use Ibotta and get a rebate.
For the diehard couponers out there, this will often result in getting an item for FREE. When you sign up, you will receive a $10 cash bonus when you make your first scan. Join Ibotta here!
Take surveys
I have made thousands of dollars over the past few years from taking surveys online!
There are a handful of companies that I love to use and earn cash back into my PayPal account, as well as reward points that I can use at places like Target, Walmart and Macy's.
Here is a list of the best survey companies to make money.
Start a blog
I went from making $40/month to over $4,000/month in the span of six months. That's crazy! Here is a tutorial that walks you through how to start a blog.
Blogging has totally changed my life. I even share my online income reports so other people can see how I got started and how I am growing.
Become an Uber or Lyft driver
 Work your own schedule and make mad cash! I know plenty of drivers that work all kinds of different time shifts, whether it's working during rush hour, happy hour or in the evenings. Uber even offers bonuses and extra incentives all the time.
To learn how to become a driver, click here.
Start saving, even if it's only a few dollars a week
Whether you want to start an emergency fund or a vacation fund, you have to start setting some money aside. If you're like most people and struggle with saving, you should consider using Digit or Qapital.
Qapital is a totally free app that let's you decide how much money you want to save every time you make a purchase. You can pick from $1 all the way up to $5.
So let's say I spend $24.05 at the grocery store. Qapital will then transfer $1 to my savings account.
You can link as many debit cards or credit cards as you want to Qapital. So even if you use a credit card to make a purchase, you can pick one bank account to transfer the $1 to your Qapital saving account. Click here to learn more about Qapital.
Digit lets you save money each week from your checking account. What I really like about Digit is that it analyzes my bank account and determines how much I can really save per week.
Some weeks it might be $5 and other times it might be $20. You don't have to worry about overdraft and can contribute less or more if you need to. You can learn more about Digit here.
The only downside to Digit is they charge $2.99 per month to use their service. I don't mind the fee though since it's helping me save money every week. If the fee stressed you out, use Qapital!
Rent out your space on AirBnB
Over the past couple of years, I have stayed at a handful of AirBnB's and saved a ton of money. I've been able to rent an entire house, condo and apartment instead of a room at a hotel. Have you ever thought about renting out your home for a weekend?
You can learn more about how to use AirBnB here. Using the link, you will also get a coupon for $40 off your first stay anywhere!
How to Start a Blog - Free Tips and Guide
In less than a year, I was able to quit my full time job and make a full time living from my blog. Learn more!
Have you ever side hustled?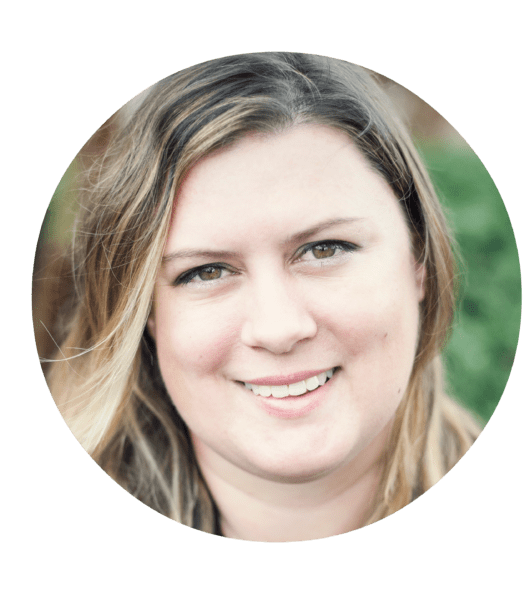 Kristin, is the creator behind Believe In A Budget. She teaches others how to start a blog and how to side hustle. Her course, Pinterest Presence, helps bloggers + businesses drive traffic to increase their website's profitability. Click here to learn more!