Here are five easy ways you can make money today. If you have a cell phone, you can start to make money today with these free tools.
This year I am determined to get the best deals and best prices when I do any kind of shopping. One way I am doing this is always being prepared before I shop. Being prepared can save a lot of money! There is no reason to pay full price if you don't have to. 
Over the past two years, I have managed to actually make money when it comes to shopping! It's easier than you think and only takes a short amount of planning. If you struggle with using coupons, this post is for you! You don't have to be an expert at couponing or spend a lot of time searching for the best prices.
Almost every tip below will help you make money today, simply by going to the grocery store, running errands or shopping online!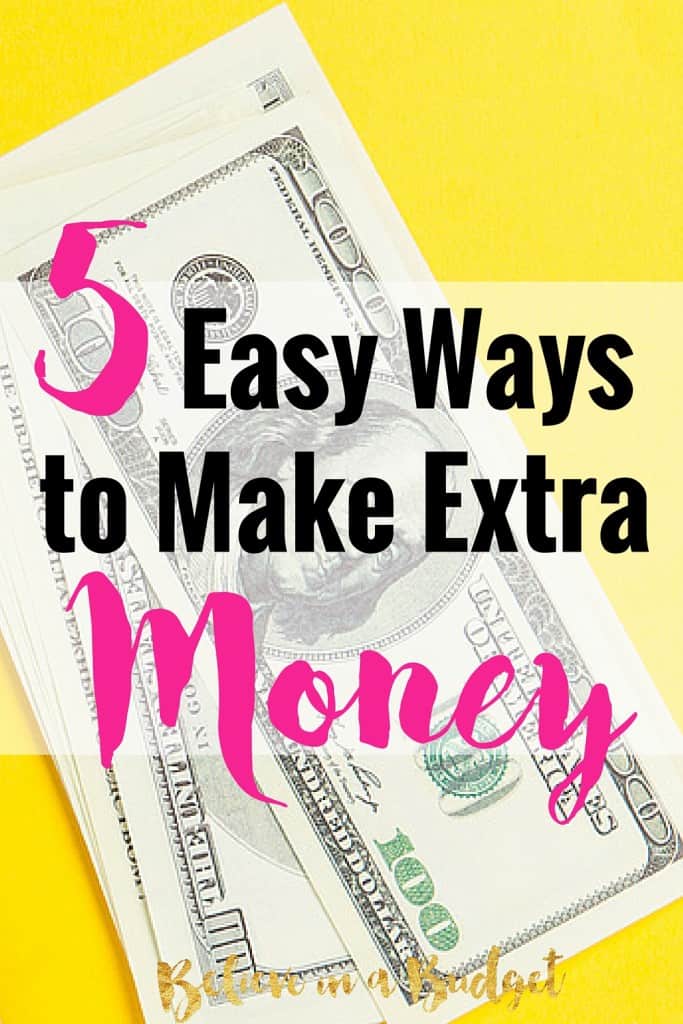 Here are 5 easy ways to make money today!
Ebates
Ebates is my absolute favorite company to use when I'm shopping online. Hello, it's free money!
Every time I shop online, I always start at Ebates. They have a list of all the places you normally shop at and you just click on the store you want to visit online. After you make a purchase, you earn a percentage of the sale! They literally give you cash back on every purchase you make. The money is then deposited into your PayPal account.
I've made over $700 from shopping online and earning cash back. Join Ebates here!
Shopkick
I love using the Shopkick cell phone app. You earn "kicks" AKA points every time you go to the grocery store, the drugstore, Target or at the mall. You can also earn extra "kicks" if you scan in items at the store. Once you earn enough kicks, you can redeem them for FREE gift cards in denominations of $5, $10 and $25. I've redeemed my "kicks" at Target, but there are a ton of stores to choose from, like Macy's, Starbucks, Walmart and more.
I've made over $150 with Shopkick from scanning items and walking into stores I normally go to anyways. You can sign up for the app here!
TIP: A lot of times you can earn "kicks" without even entering the store! If you are at the mall or shopping center, you can just walk by the entrance to earn kicks. I can do a pretty quick lap around the mall and earn a TON of kicks this way, without ever actually stepping foot inside a store! 
TIP: You can earn extra a lot of kicks when you scan an item on your receipt. For example, let's say you scan in a bag of coffee and purchase the coffee – you get a lot of extra kicks! 
Ibotta
Ibotta is another free cell phone app. You use it after you go grocery shopping and use your receipt. It's basically a rebate app, so you can earn anywhere from 50 cents to $5 off everything you buy.
My favorite part about this app is that it's not always brand specific, like a lot of coupons are. So you'll be able to scan "any brand of bread" for 50 cents off, etc. If you do coupon – you can STILL use Ibotta and get a rebate. For the diehard couponers out there, this will often result in getting an item for FREE. Crazy, right?
If you want to grab the Ibotta app and start making money off your grocery receipts, click here to get started. You will receive a bonus of $10 when you scan your first item! 
TIP: You can reuse the same item you purchased and earned "kicks" on from Shopkick with Ibotta. They are two totally separate apps, so you can still get a rebate. In the example above, when I bought the bag of coffee, I also was able to get a $1 rebate from Ibotta! Click here to get $10 cash back when you sign up with Ibotta.
Easy Shift App
This is another cell phone app where you can pick up quick, 5 to 10 minute mystery shops on your cell phone. Most of the shifts take place at the grocery store or drugstore. The shop involves using your cell phone to snap pictures of grocery aisles or a certain food product. 
The shifts don't pay a lot – especially if you live in a big city – but you can make anywhere from $4 to $12 each shift you accept. Once you finish the shop, you get the money in your PayPal account within a couple days. Because the pay is low, I try to time my regular trip to the grocery store with a shift to save on time and gas!
TIP: Don't forget that if you purchase anything at the grocery store or drugstore, use the Ibotta app. You can also use the Shopkick app to earn kicks for going into the store!
BOTTOM LINE: You can really work these apps together to get amazing points, make money and get cash back. 
Use an Entertainment book
Ok, so you aren't really making money back with this book; more like getting 50% off everything you buy (think BOGO) or a big discount. These books are worth mentioning though as I've been using one for years (my mom gets me one every year, ha!) and the savings seriously add up.
I always keep this book in my car since I always use it while I'm out running errands. If I am grabbing lunch on the go, or need to get an oil change, I always check this book first to see if there's a coupon first. 
These books are available in almost every major city in the US. One or two coupons usually pays for the entire book. There are nationwide coupons in here – like Bed Bath and Beyond and Macy's, as well as a bunch of restaurants, car washes, etc.
The great part is each book is customized to your city. I've used these coupons to get super cheap oil changes, the grocery store and lots of touristy things when I have family visiting. Plus it's a great way to try new restaurants without paying full price.  
There are also a ton of coupons on casual dining and fine dining. The savings are crazy! 
If you want to get your own book, you can do so here. You will have a chance to see what some of the coupons are online before purchasing, so it is worth looking at!
Start a blog
BONUS: While it won't happen overnight, starting a blog completely changed my life. In six months as a new blogger, I made $13,000. Today I make over $10,000 a MONTH from blogging. That's crazy! This tutorial will teach you how to start a blog with step by step instructions, and even includes a video tutorial I made for you. 
Start saving, even if it's only a few dollars a week
Whether you want to start an emergency fund or a vacation fund, you have to start setting some money aside. If you're like most people and struggle with saving, you should consider using Digit. 
I've just started using this free program and love it. Digit lets you save money each week from your checking account. What I really like about Digit is that it analyzes my bank account and determines how much I can really save per week. Some weeks it might be $5 and other times it might be $20. You don't have to worry about overdraft and can contribute less or more if you need to.
As of now, I don't know an easier way to save money! You can learn more about Digit here. 
What's an easy way you have made money? Do you save the extra money you make or do you spend it?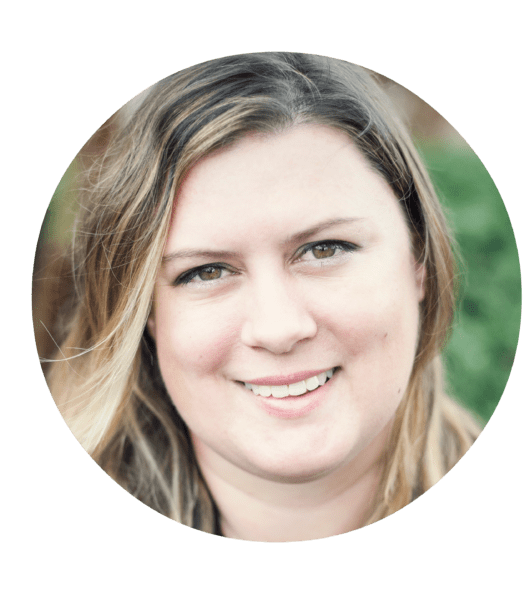 Kristin, is the creator behind Believe In A Budget. She teaches others how to start a blog and how to side hustle. Her course, Pinterest Presence, helps bloggers + businesses drive traffic to increase their website's profitability. Click here to learn more!