Welcome to an exciting and fun new series entitled Side Hustle True Story. In this series, I am going to go into detail about some of the more interesting side hustle jobs I have done in the past. Some of these jobs were well worth it and a lot of fun. Other side hustle jobs were a total failure!
When I compiled a list of 25 ways to earn extra income, I chose not to include every side hustle job I had ever done because some of the jobs were a little odd, including this one.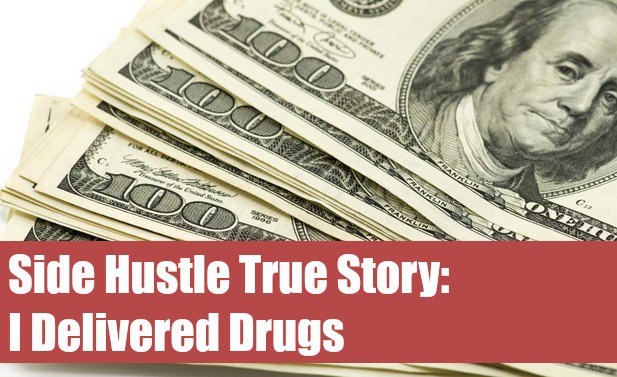 One of the more offbeat and strange side hustle jobs I did was package and deliver drugs to assisted living facilities. When I was laid off from my full time job during the worst years of my life the Great Recession, times were tough. I managed to find a part time job but it wasn't enough. I was pretty desperate to find another job so I could increase my income. I began to look for a side hustle and stumbled upon this job.
How did I hear about this job?
When I heard of a random job through a friend of a friend, I jumped all over it. Someone gave me the number of the boss and told me to inquire about a driving position. My friend put in a good word and the rest was history.
Where was this job located?
My new job was located in a nondescript warehouse in an industrial park, about 30 minutes from my home. This industrial park was on the wrong side of town and only a few blocks from a busy road that was well known for it's ladies of the night and hourly motel rates. It was sketchy.
What was my work schedule?
This was the hardest side hustle I ever had – I worked 7 days a week. Monday through Friday, I worked 2 shifts a day. The first shift was from 11am to 2pm and the second shift was from 6:30pm to 10:30pm. On weekends, I only worked the evening shift from 6:30pm to 10:30pm.
For the first couple hours of each shift, I packaged drugs with the owner. All the assisted living facilities faxed in their orders twice a day to this warehouse. Once the pharmacy filled the prescription, I had to review every order.
Basically, each patient had his or her own basket. Each basket included various medications and a ticket. I took the ticket, reviewed the order and then counted and matched up everything. If everything was correct, I sealed up the order and moved onto the next ticket. It was pretty intense and stressful. I was paranoid about messing up a ticket, accidentally swapping an order and killing someone. We easily sorted a few hundred baskets per shift.
While I packaging, I was also sorting which drugs went to which driver. There were a total of 5 drivers, including myself, that had different driving routes.
Once the drivers arrived, they took their bins of drugs and started their routes. I was fortunate as I had a local route and could finish my drive in about an hour. Some of the drivers had to go a few hundred miles round trip. I don't know how they did this twice a day, every day!
My shift included two different facilities that were night and day from each other. One facility was run by the state and extremely depressing. The other facility was a privately run and beautiful.
Once I completed my shift, I came back in the evening at 6:30 to start over again.
My biggest pet peeve
When I was out doing my drug run, there were always leftover medication to pick up and bring back to the warehouse.
Even though many of the drugs were packaged and sealed in individual packs, no medication was allowed to be reused in future orders. For example, let's say there was a quantity of thirty, with each medication wrapped and sealed in airtight containers. If only one out of the thirty were used, the remaining prescription was to be burned and destroyed, even if they were still individually wrapped and sealed.
Can you say wasteful?
How was I paid?
In cash. I really can't comment on this further.
Did I receive any benefits?
My boss was a little shady and very flashy. He had some connections and things always seemed to be falling off a truck. I did not participate in any of that! Other than that, there were no paid days off and no benefits.
How long did this side hustle last?
I did this job for about four months. Looking back, I don't know how I made it that long without a day off. I was miserable and hated it, but did what was necessary to make ends meet until I was able to go full time at my job.
How to Start a Blog - Free Tips and Guide
In less than a year, I was able to quit my full time job and make a full time living from my blog. Learn more!
Ebates
Ebates is my absolute favorite company to use when I'm shopping online. Hello, it's free money!
Every time I shop online, I always start at Ebates. They have a list of all the places you normally shop at and you just click on the store you want to visit online.
After you make a purchase, you earn a percentage of the sale! They literally give you cash back on every purchase you make. The cash back ranges from 1% to 14%. The money is then deposited into your PayPal account.
I've made over $700 from shopping online and earning cash back. Join Ebates here!
Ibotta
 This cell phone app helps you make money off your grocery receipts. Yup, for real! You use it after you go grocery shopping and use your receipt. It's basically a rebate app, so you can earn anywhere from 50 cents to $5 off everything you buy.
My favorite part about Ibotta is that it's not always brand specific, like a lot of coupons are. So you'll be able to scan "any brand of bread" for 50 cents off, etc. If you do coupon – you can STILL use Ibotta and get a rebate.
For the diehard couponers out there, this will often result in getting an item for FREE. When you sign up, you will receive a $10 cash bonus when you make your first scan. Join Ibotta here!
Take surveys
I have made thousands of dollars over the past few years from taking surveys online!
There are a handful of companies that I love to use and earn cash back into my PayPal account, as well as reward points that I can use at places like Target, Walmart and Macy's.
Here is a list of the best survey companies to make money.
Start a blog
I went from making $40/month to over $4,000/month in the span of six months. That's crazy! Here is a tutorial that walks you through how to start a blog.
Blogging has totally changed my life. I even share my online income reports so other people can see how I got started and how I am growing.
Become an Uber or Lyft driver
 Work your own schedule and make mad cash! I know plenty of drivers that work all kinds of different time shifts, whether it's working during rush hour, happy hour or in the evenings. Uber even offers bonuses and extra incentives all the time.
To learn how to become a driver, click here.
Start saving, even if it's only a few dollars a week
Whether you want to start an emergency fund or a vacation fund, you have to start setting some money aside. If you're like most people and struggle with saving, you should consider using Digit or Qapital.
Qapital is a totally free app that let's you decide how much money you want to save every time you make a purchase. You can pick from $1 all the way up to $5.
So let's say I spend $24.05 at the grocery store. Qapital will then transfer $1 to my savings account.
You can link as many debit cards or credit cards as you want to Qapital. So even if you use a credit card to make a purchase, you can pick one bank account to transfer the $1 to your Qapital saving account. Click here to learn more about Qapital.
Digit lets you save money each week from your checking account. What I really like about Digit is that it analyzes my bank account and determines how much I can really save per week.
Some weeks it might be $5 and other times it might be $20. You don't have to worry about overdraft and can contribute less or more if you need to. You can learn more about Digit here.
The only downside to Digit is they charge $2.99 per month to use their service. I don't mind the fee though since it's helping me save money every week. If the fee stressed you out, use Qapital!
Rent out your space on AirBnB
Over the past couple of years, I have stayed at a handful of AirBnB's and saved a ton of money. I've been able to rent an entire house, condo and apartment instead of a room at a hotel. Have you ever thought about renting out your home for a weekend?
You can learn more about how to use AirBnB here. Using the link, you will also get a coupon for $40 off your first stay anywhere!
How to Start a Blog - Free Tips and Guide
In less than a year, I was able to quit my full time job and make a full time living from my blog. Learn more!
Have you ever done any ridiculous or interesting side hustles?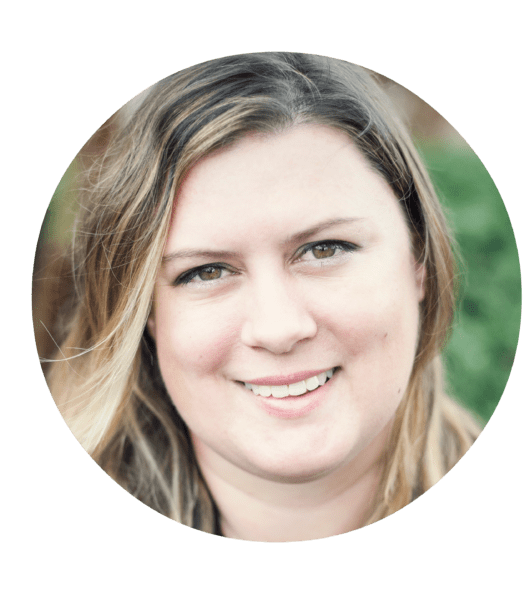 Kristin, is the creator behind Believe In A Budget. She teaches others how to start a blog and how to side hustle. Her course, Pinterest Presence, helps bloggers + businesses drive traffic to increase their website's profitability. Click here to learn more!