Welcome back to another exciting and fun article in the Side Hustle True Story series. In this series, I go into detail about some of the more interesting side hustle jobs I have done in the past.
Some of these jobs were well worth it and a lot of fun. Other side hustle jobs were a total failure!
Related posts:
Today's side hustle is from my friend Veronica. Veronica and her husband Andrew were recently featured on Forbes about how they are earning extra income to pay off debt. Enjoy!
The Secret Life of Auctions: How We Turned a Hobby that Saved Us Money Into a Side Hustle that Pays the Bills
My husband and I call ourselves the Second Hand Millionaires. We've paid off a mountain of debt-over $170,000 in the last 3 years- with the help of garage sales, estate sales, and auctions by flipping other people's second-hand items for a profit, investing those profits, and living frugally.
We have been flipping second hand items on eBay for years, but up until 2 years ago, we found most of our items for re-sale at thrift stores and garage sales. It was slow-going and we didn't have a steady stream of inventory to sell. We decided to kill some time and attend an antique auction one day, and found that we were able to buy huge amounts of inventory to re-sell for very little effort and minimal investment. We then became hooked on auctions for that and another reason: we could also buy luxury goods for ourselves for almost nothing.
Most people don't realize how many auctions happen daily all around them. On any given day throughout the week, there are between 1 and 6 auctions within a 50 mile radius of my house. There are estate auctions, which sell the contents of someone's home, antique auctions, general goods auctions, real estate auctions, and sometimes even businesses going out of sale that auction off the entire contents of their store piece by piece. You will see some interesting and incredible things go up for sale during an auction.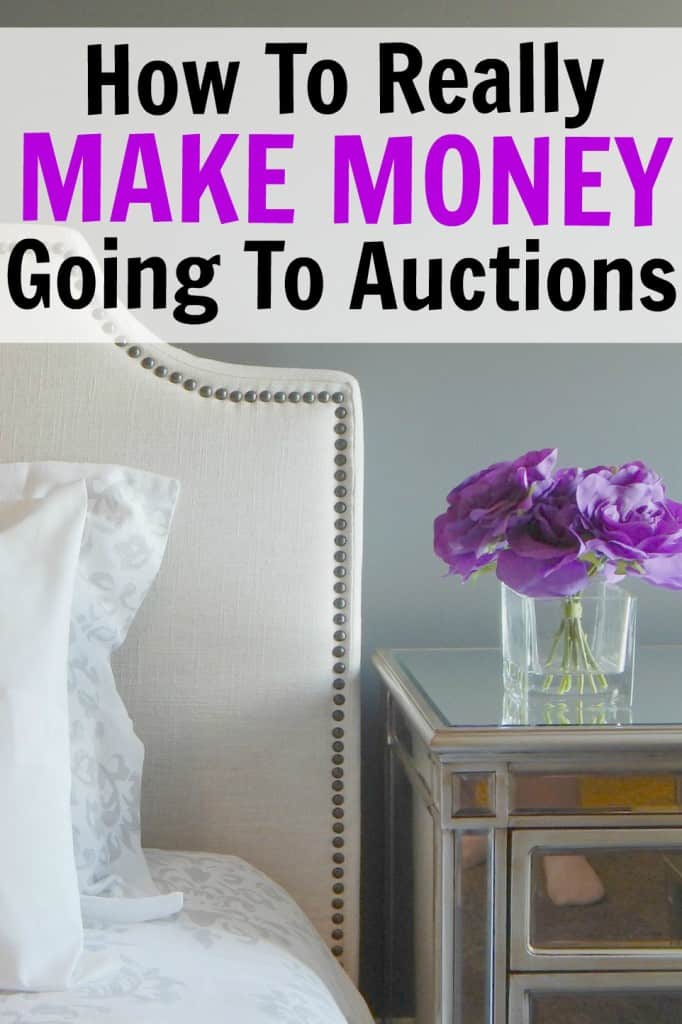 Even if you're not in the re-sale business, you can find awesome things for yourself at auctions for a fraction of retail prices. Clothes, jewelry, furniture, household items, decorations, tools, a car (yep!)-anything you need you can win at an auction. You just have to be patient.
For example, we were looking for a desk for our office this spring. We looked around at retail places like Levin Furniture, but the only desk that I remotely liked there was $1,200. It was the only one not made out of particleboard. I won't waste my money on low-quality products but I also wasn't ready to drop that kind of money to buy a real wood desk, so, I stuck it out sans-desk for a few weeks and waited until a local auction house had a desk up for auction. It was a real beauty; leather top, real wood, and designer maker to boot. It was a Hekman desk, which retails for around $1,700 or more. We won it that night for $300. I was beside myself with glee. I couldn't have even bought the cheapest desk at Levin for that price, and this is an heirloom-quality piece!
This is just one example out of many that I have about how much money we've saved by buying goods that we need at auctions instead of at retail stores. By buying things from auctions, we have been able to afford high quality items without paying the high prices. We have saved thousands of dollars over the years, but we've profited even more…
The main reason we go to auctions is to re-sell the items that we buy for a profit. A few hours at a good auction can bring us in as much revenue as a week's paycheck. A few weeks ago, my husband spent $350 and came home with over $1,400 worth of jewelry to sell! That value is on the low end, only accounting for the minimum value of the gold in the jewelry pieces-we'll hopefully pull in closer to $1,800. Not a bad paycheck for 4 hours of his time! Some days, making money from an auction is like shooting fish in a barrel. That is why we LOVE auctions!
Ready to give it a try?
Going to your first auction can be a little daunting, so here's how to get started on the right foot:
Research the auctions around you on AuctionZip.com. You type in your zip code, specify the mileage radius from your house, select an auction category if you wish, and search. A monthly calender will appear with how many auctions are scheduled for each day. You can click on the calender to get a detailed list of the auctions with pictures and descriptions of the items for sale. The address and phone number of the auction house will also be listed.
Call ahead if you have any questions about the auction practices. Good questions to ask are if the auction charges a 'buyer's premium' or if they up-charge credit card transactions. A 'buyer's premium' is basically a percentage fee the auction house charges on top of the selling price. It can add 10-15% onto your bill, not including state taxes. You may need to adjust your bidding accordingly to account for this practice. Not all auction houses employ this, but you should always ask before being surprised.
Make sure you get there for the listed auction 'preview' time. It's typically 1-2 hours before bidding begins. That is your chance to inspect the items for sale, ask questions, and decide how much you are willing to pay for an item. Once the item is up for auction, things go very fast and there's no chance for hesitation, so use the preview time to plan what you want to buy and for how much.
When you first walk in the door, find the line for bidder's numbers. That's how the auction house keeps track of who owes what at the end of the auction. They will copy down the information from your driver's license, ask for your phone number, and then hand you a piece of paper with your assigned bidder number on it. During the auction, a clerk records how much each item sells for and to what bidder. There are no returns, and you are responsible for paying for every item you win, so bid carefully!
My most important advice is to pay attention. Auctions go incredibly fast because they have a lot of inventory to move in a short amount of time. The auctioneers speak so fast that sometimes you can barely understand them. It's easy to lose track of what is being sold and for how much, so if you want to win an item, keep your eye on it so you know when it's going on the block. Paying attention at an auction can make you serious money. There have been times where my husband and I have won an item for an unusually low price because our competitor was chit-chatting with friends instead of paying attention, and they didn't notice in time to bid against us.
Don't feel obligated to stay. Once the auction starts, it goes until they have sold everything. Sometimes it can take 4-5 hours to end, but don't feel like you have to stay the whole time to be polite. You can walk around, eat a snack, and check out anytime you're ready at the cashier. Sometimes we go to an auction and leave shortly after it starts because the items aren't what we expected.
Have fun! You will see some awesome things up for sale and you will be presented with opportunities to potentially save money or even profit significantly. Keep your mind, eyes, and ears open, and if it's the right price, take a chance! You might just find the next million dollar item for Antiques Roadshow.
It's been two years since we started going to auctions, and we're still learning the game, but it's such a fun and exciting side hustle that it never feels like work! Going to an auction is like scratching off a lottery ticket-you may lose a few hours of your time and come home with nothing, or you may come home with thousands of dollars worth of merchandise. We've experienced both ends of the spectrum, and we're hooked!
The next time you and your significant other can't figure out what to do for fun, consider checking out an auction. You don't have to spend any money if you don't want to, and you may find that it's an educational and exciting experience. You may also find yourself a lucrative new side hustle!
✕
Free 7 Day Blogging Course via Email
Join thousands that have learned how to start and grow a profitable blog. Sign up for free tips below!
What kind of side hustles have you done to make extra money?
---
If you're interested in learning more about how we paid off our debt with the help of our side hustle, check out our stories, recent finds, and investments on www.secondhandmillionaires.com and follow us on Twitter @2handmillionair. Show us any awesome deals you find! We look forward to hearing from you.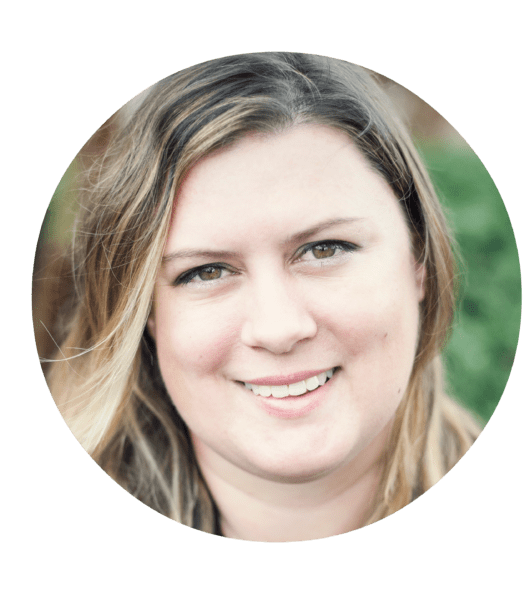 Kristin, is the creator behind Believe In A Budget. She teaches others how to start a blog and how to side hustle. Her course, Pinterest Presence, helps bloggers + businesses drive traffic to increase their website's profitability. Click here to learn more!