With summer here, many people have plans for the summer, which can include spending money. Many people don't think they can save money during the summer months. From long days at the pool and delicious BBQ food to fun vacations and concerts in the park, most people look forward to summer each year because it means warm weather and lots of outdoor fun. 
That being said, summer months can be some of the most costly for your budget. With so many opportunities to spend more, that doesn't mean you need to save less. 
It's important not to forget about your money goals especially if you want to build an emergency fund, cut your grocery bill, pay off some medical bills, or save up for your next trip. 
Over the course of a year, I made over $4,500 in side hustles, which much of my income coming from the summer.If you're looking to save more money, these 7 ideas will help you out.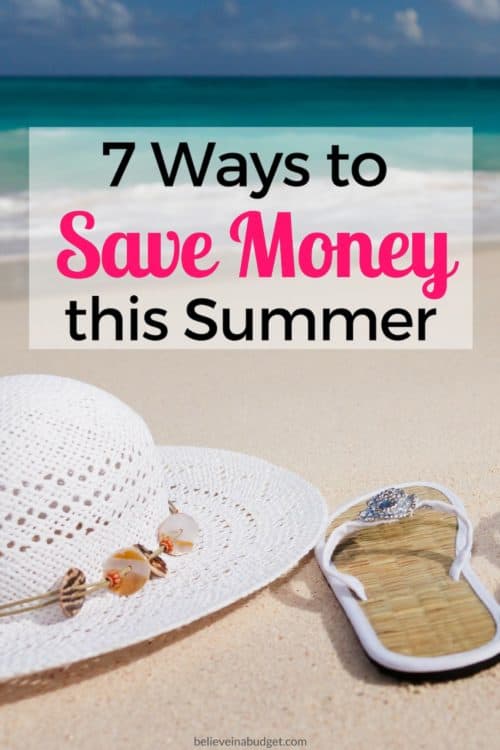 Here are seven ways to save money this summer
Save on Regular Household Supplies and Expenses With These Apps
Purchasing household items regularly is a must, but the amount you spend tends to add up quite a bit. This is why I recommend trying out sites like Jet to save money on everyday household supplies.
Jet allows you to save money by shopping online for groceries, clothing, books and electronics, furniture, home decor, pet supplies, health and beauty items and more from your favorite brands. It's a U.S.-based non-membership site meaning it's free to sign up for and not a monthly memebrship site. You can learn more about Jet here!
You simply shop for items you need at already low prices, then Jet's real-time savings engine gives you the power to make prices drop even lower as you shop.
Shipping is free when your order is over $35 and free 2-day delivery is always available.
If you prefer to do your shopping at local stores, Ibotta is a free app you can use to save money and earn rebates on groceries, beer and wine, pharmacy items, and more.
Before you go shopping, you'll need to check Ibotta to see which items have rebates and cash back offers. Then, buy the featured products you need at the store.
Afterward, you can redeem your rebates by taking a photo of your receipt and earn some cash back.
You can also use Ibotta in conjunction with Jet for mobile shopping and when you sign up, you can receive a $10 cash bonus.
I earn around $20 per month with Ibotta and I'm letting the cash rollover each month so I can use it to help pay for Christmas presents during the holiday season. Sign up for free and get $10 here with Ibotta.
If you have pets, you'll love Chewy which is a site that sells pet food, treats, and supplies from some of the best brands at extremely discounted prices. I use Chewy to order food in bulk all the time from my dog.
Earn Cash Back and Score Discounts When Shopping Online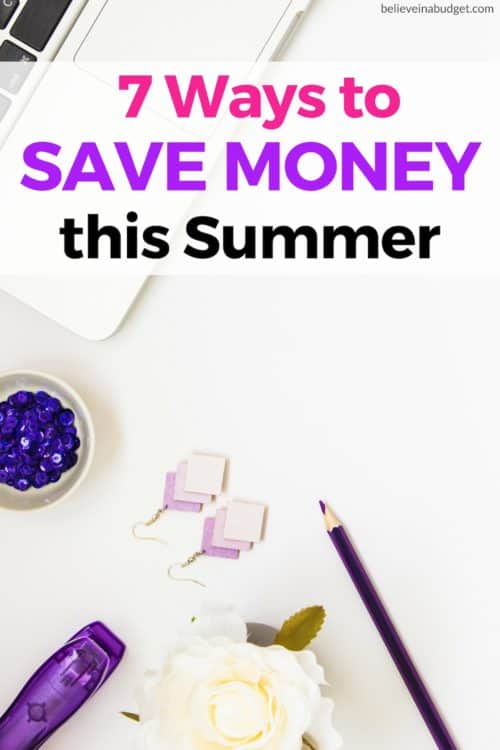 Everyone shops online these days, and who doesn't like earning cash back?
If you shop online at least once or twice a month, you need to try using Ebates so you don't miss out on discounts and cash back.
Ebates is one of my favorite sites for saving money on regular purchases and earning extra money with little effort. Ebates partners with hundreds of popular retailers to offer cash back for online purchases you make. 
Ebates also automatically searches for discounts that online retailers are offering whenever you shop online.
Need to buy something for yourself or as a gift at Walmart or Best Buy? Sign onto Ebates so you can save and earn cash back on the purchase.
I personally love using Ebates with Groupon because I can save money on fun summer activities and local restaurants.
As long as your cash back balance is higher than $5.01, Ebates pays out the cash back you earn quarterly via check, PayPal deposit, or you can send the money to charity or a family member. This is such a fun and easy way to save money without doing any work!
Sign up here for Ebates and get $10 off your purchase!
Sign Up For Automatic Savings
Another easy way to save money this summer is to sign up for automatic savings. If you're trying to reach a particular savings goal preparing or Christmas or going on a mini vacation, putting your savings contributions on autopilot can really help and relieve some stress.
Nothing feels better than automatically setting money aside over time then looking at your account and realizing that you met your goal.
If you want to start putting your savings on autopilot, I'd recommend checking out one of these apps to help you get started:
Qapital is pretty much like a free savings account! Every time I make a purchase with my debit or credit card, I can choose to have $1 – $5 go into Qapital automatically. It's been a great way to help keep my spending in check so I can still prioritize saving as well this summer. Plus, I don't even miss the money out of my checking account.
I'm currently using my Qapital account to:
increase my emergency fund
a vacation fund
save for the holidays.
In roughly a month, I've saved around $185 that's been divided into all three of my savings accounts. Qapital works for me because the withdrawal amounts are so small that I don't feel like my checking account is taking a hit and I'm missing the money. Plus this gets me really excited to see how much I can save over the next few months, year, etc. 
Sign up for free with Qapital here!
Another automatic savings app you can try is Digit. Digit basically connects to your primary checking account and helps you save 'spare change' automatically. Digit studies your spending habits and bank account transactions for a few days before making small automatic transfers.
You can pause Digit's transfers at any time or even transfer some of the money back to your checking account whenever you want.
However, my guess is you won't even notice the small amount of money Digit saves for you on a regular basis and it will definitely add up after just a few months. You can learn more about Digit here! 
Start a Flexible Side Hustle
Don't forget that you can save extra money by earning extra money this summer. Side hustles will always be one of my favorite ways to boost your income.
By increasing your income through a flexible side hustle, you can set more money aside to save without giving up whatever you like to do for fun or entertainment.
To get started, you need to ask yourself what your skills are and what you'd enjoy doing. Then, find a way to monetize it by either selling your services or selling items.
You can:
Instead of just getting a basic part-time job this summer, consider working a side hustle where you can choose your own hours and get paid more than minimum wage. 
Take Surveys Online
If you don't have much time to do extra work, you can try taking surveys to earn extra cash you can save or use to supplement your income. Taking surveys online is super easy and requires little skill.
You just need a computer, internet connection, and an opinion to share. You can take surveys before or after work, during your daily commute, during your lunch break, while you watch T.V., or in the waiting room at the doctor's office.
Most survey sites will pay you in cash or gift cards for popular retailers. If you earn gift cards by taking surveys, you can use them to lower your out of pocket costs to dine out at certain restaurants or purchase certain products or services you need.
Here are some of the best survey sites to start using. I've been taking surveys since I was in college, so these ones are legit These are ranked with my favorites on top:
Save Money on Hotels For Vacation
If you have any upcoming travel plans, be sure to consider Airbnb to save money on costly hotel stays. Hotels and lodging can be some of the biggest expenses when you travel.
If you'd rather spend more of your money on activities and experiences, I don't blame you and Airbnb can help. If you've never heard of Airbnb before, it's an online marketplace and hospitality service that allows people to rent or lease short-term lodging at an affordable price.
With Airbnb, you can get a private room or even an entire house or apartment at a fair rate allowing you to save money on the cost of your trip.
When you first sign up for Airbnb, you'll receive a $35 credit you can apply to your first booking! 
Order Food and Supplies During Summer Trips
Another way to save money while traveling this summer is to reduce the amount of money you spend on food. Food is the next highest expense when it comes to your vacation budget.
If you use Airbnb and have access to a kitchen, you can store food and prepare some of your meals to save money.
You can order fresh food from Amazon Fresh or Amazon Pantry, which is apart of Amazon Prime. Generally, when you place your order you can haver everything delivered same day and within a matter of hours! 
If there's a Walmart in the area, you can also shop online and use Walmart's free Pickup service to pick-up groceries.
Shopping online for groceries is easier than ever these days and it's a great way to help you avoid overspending.
If you're looking to save money on takeout, I'd highly recommend checking out Yelp Eats or GrubHub for affordable delivery. Yelp Eats partners with over 40,000 restaurants. Here's a coupon for GrubHub! 
Start Saving Today
There are only a few weeks of summer left, but you can start saving today using a variety of these trusted recommendations and keep up with the habit year-round.
Free Side Hustle Cheat Side Download
Join thousands of other people who have grabbed this FREE side hustle cheatsheet and start earning extra income.