If you've been following this blog for a while, you'll know that my blog traffic has grown immensely in under a year.
When I first started blogging, I was averaging around 1,000 page views a month. I had no idea how to increase my pageviews or get more traffic. In less than a year I skyrocketed to nearly 160,000 page views a month!

It's no secret that I over 90% of my traffic comes from Pinterest each month. That's a lot of direct traffic! 
As my traffic increased, fellow bloggers started reaching out to me asking for help to increase their Pinterest presence. Before I knew it, I was able to quit my day job and freelance full time. Today I provide consultations with clients, as well as perform Pinterest management services.
The hardest part about growing so quickly is not being able to help everyone! I also recognize that everyone has a different budget, which sometimes means I am at a higher price point than a client is able to spend.
I'm really excited to announce that I've created a 3 part Pinterest Presence bundle to help clients that are:
On a budget 
DIY bloggers
Clients who need help getting started, but not sure how to go about getting started
On April 1st, this bundle will be available for purchase and immediate download.
Pinterest Presence Bundle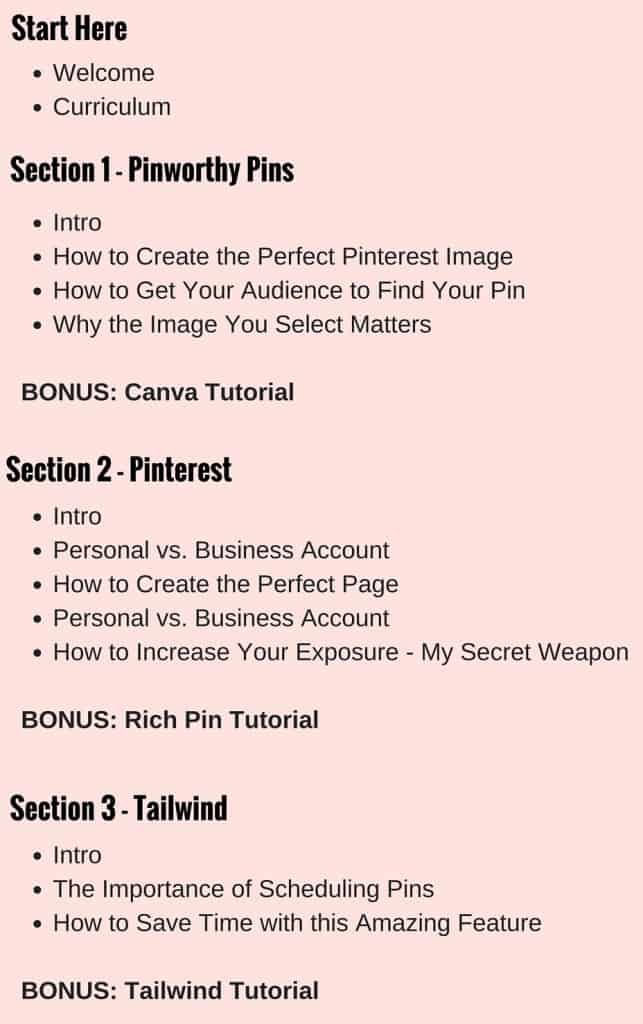 The Pinterest Presence bundle is jam packed full of valuable tips, tutorials and strategies that I share with my clients all the time! 
Using Pinterest and Tailwind is an amazing way to grow your traffic. I work on a daily basis to help clients with everything I've just mentioned. Now you can learn how to do this on your own!
Sign up now to get on this exclusive email list – – during launch week I always provide my loyal readers with a special discount that you won't find on my blog. I want EVERYONE to be able to increase their Pinterest Presence at an affordable price!