We've all been there. Work is going great, you have everything under control and then boom! All of a sudden you are exhausted, tired of working and starting to burnout.
As a new full time freelancer, I am working more hours that I thought possible. I'm trying to do it all so I can save money, which isn't working as effectively as I would like it to. I'm scared to lose control and outsource, even though my brain is telling me it's the right thing to do.
I realized something's gotta give or I am going to burnout. While I am a work in constant progress, here are some things I have done to avoid freelance burnout.

Organize your business and side hustle
Being organized is one of the best ways to set yourself up for success. If you struggle with getting it together, here are 18 tips on how to organize your life right now. One of my favorite perks of being organized is saving money.
Create goals with realistic end dates
Most business owners and freelancers aren't overnight success stories. Be prepared to invest in yourself and take the time to get where you want to be.
If you work hard, success can happen! I made over $13,000 from my blog in only 10 months as a newbie blogger.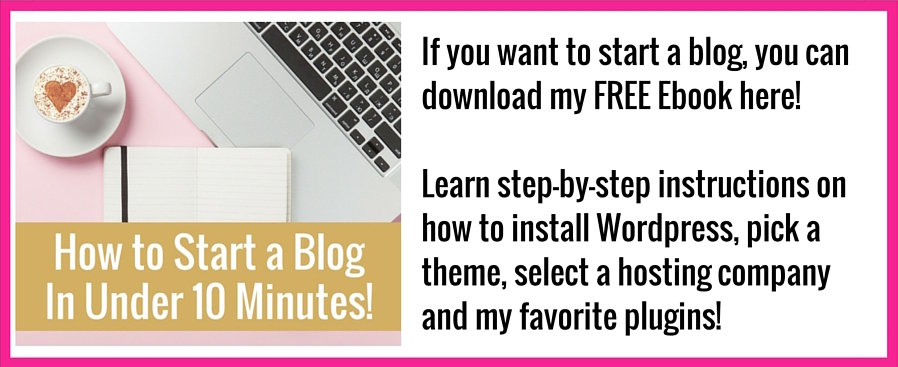 It is more realistic to develop a plan for how long it will take to achieve your goals rather than assume you will be able to accomplish everything you want overnight.
With that in mind, visualize where you want to be in the immediate future, short run and long run. Give yourself a date that you think you can accomplish a task and check it off your to do list.
Stop checking your stats all the time
Ok, I know you aren't really looking at your stats all the time. When I first started blogging, I got a little too obsessed with numbers and accounts. I used to check my Google Analytics, ad networks and social media accounts multiple times a day. Not only was this mentally exhausting, but a distraction as well.
Now I check my Google Analytics once or twice a day, just so I can be aware if a post has gone viral or if my traffic has tanked.
Switch to automated apps such as SumoMe and Tailwind to share posts and schedule social media.
When it comes to ad networks and affiliate sales, I like to look at my account once a week to make sure everything is working. I try not to get too caught up in this as it's a distraction and takes time away from my work day.
Outsource
One of the best ways to get more things done is to outsource. My Debt Epiphany figured out what works best for her and now outsources to save time and money.
Figure out what takes up most of your time and then add up how much time it takes you to accomplish this. Then figure out what you else you could accomplish if you were outsourcing this.
Fiverr is a great place to start if you are on a tight budget. All tasks are $5 and you can get help on nearly anything. Here's $5 to get you started!
If you need advanced or specialty help, consider bartering your skills with someone else. See if there is someone in their beginning stages of their freelance career that can provide you a specialty rate so she can grow her portfolio or testimonials.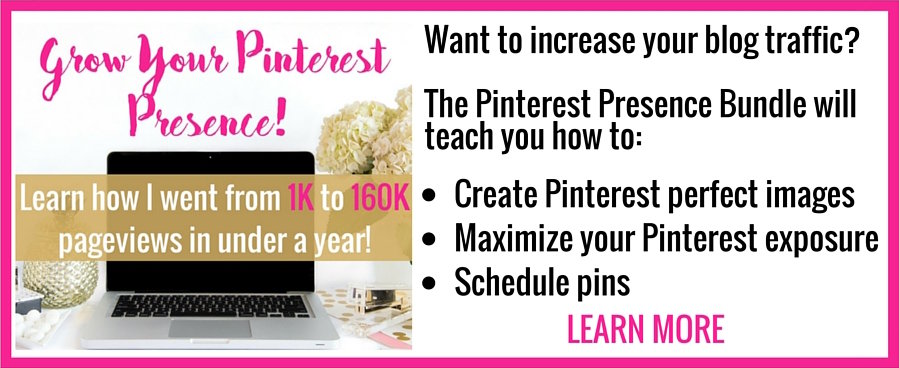 Have a backup plan
Life happens and not everything goes according to schedule. It is easy to spend too much time with a client and neglect a different project. The days are always too short to check everything off your to do list.
I like to plan ahead for the worst incase something does go wrong. I have a couple of rainy day posts that I have tucked away in case my schedule gets too crazy and I can't post when I need to. I prefer to line up a guest post on a week when I know I'll be too swamped to give my blog enough attention.
I also make sure my social media posts are automatic, so I don't have to remember to post something after I hit publish. If you need help with this, visit my Hire Me page.
Take a break
It can become an easy habit to feel like you have to work all the time in order to be successful. The 4 Hour Workweek is a great book to read if you want to learn how to be more productive in a shorter amount of time.
Set aside some time every day to exercise or eat lunch away from your desk. If you work from home, use a spare bedroom or create a small space that is for work only. It's healthy to shut this down at the end of the day and disassociate from work.
Don't let freelance fear dictate your life
Before I quit my day job to freelance full time, I had some negative conversations with myself. I worried I wouldn't be good enough and no one would hire me. I was quick to write myself off as a failure instead of being optimistic. I was letting my fear of failure control my life!
After some soul searching, I realized I am good enough and I can do this. I recognized that my success won't happen overnight and instead will be gradual. Now I focus on the positives and count my blessings that I am able to support myself on this freelance journey!
Don't compare yourself to others
This used to be a tough habit for me. I would come up with blog ideas and think I was on a roll with the direction of my blog. Then I would read a blog that I admired and feel like I was totally doing things wrong.
It took me a while, but I realized that I can't compare my blog to anyone else's blog. Sure, it's nice to read what everyone else is writing about, check out how nice their website look and see what cool freelance gigs they were working on. But none of this was really helping me and just making me feel bad about myself.
Instead, I like to read other blogs as a reader only; not a competitor. I prefer to cheer my peers on, get really excited for them and then go back to my own blog and do my own thing. Seeing other freelancers and bloggers do great things motivates me to try harder, not compare myself to them.
Reach out to fellow freelancers
We are all in this together. If you admire a fellow blogger or find yourself in similar circles as other freelancers, reach out and say hello. It's nice to have someone you can bounce ideas off of, compare stories and ask questions to without feeling embarrassed. This is also a great way to network and come across new job opportunities!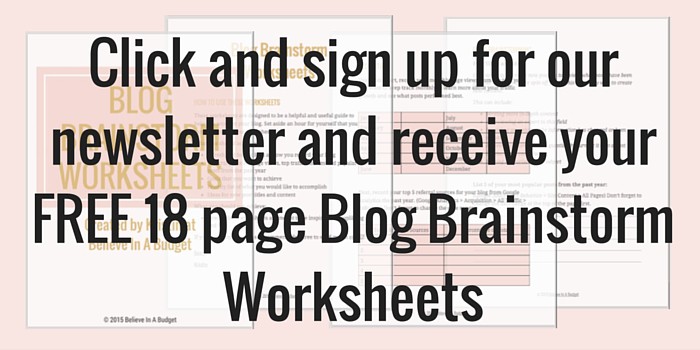 If you could outsource anything, what would it be?