I have something fun I've started working on that I'm excited to share it with y'all. I've decided to relaunch my old website and turn it into a niche website. There are so many reasons I want to do this and you'll see my reasons below. While I am pretty new to the personal finance blogging world, I'm fairly comfortable and much more confident in my niche world.
The Backstory
I started making a physical product from home in 2007. I was really happy with the results and so were the end users. I began giving out samples of the products to friends and coworkers in return for feedback. After a few tweaks, I decided that I wanted to sell my product.
For months, I researched my competitors and purchased similar products. I worked with a photographer, graphic designer and other various consultants to make sure all my ducks were in a row before launching my product.
I launched my company and niche website in late 2007!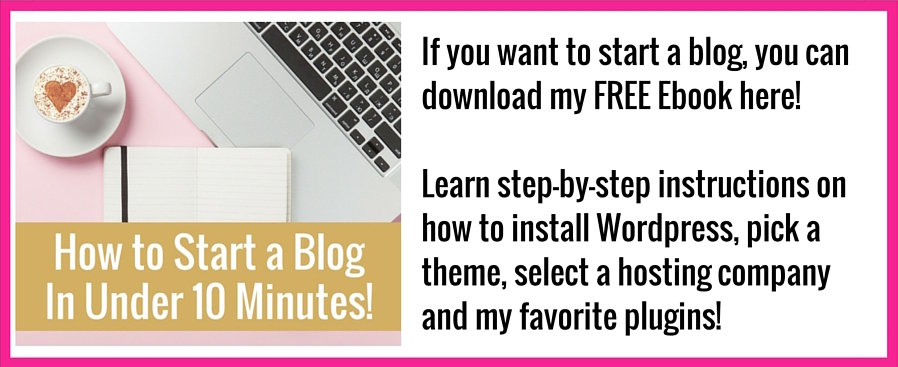 Aside from my website, I also sold my product in person via craft fairs and farmers markets. Before I knew it, I was selling my product wholesale and it could be found across the country in different shops.
Editors actually found me (I never did any real marketing) and my products were even featured in magazines!
I was extremely active with my business from 2007-2013. When I was laid off from my job in 2009 (thanks recession!) it was even my sole source of income for several months.
In mid 2013 I accepted a new job and relocated across the country. I made a decision to shut down my company and niche website.
To be honest, I was relieved.
I was exhausted from working around the clock trying to have my day job as well as fulfill orders. I no longer enjoyed anything about my business.
What I did wrong
I am really embarrassed about this. In fact, I am actually cringing at my laptop screen typing out these facts about my company and my website: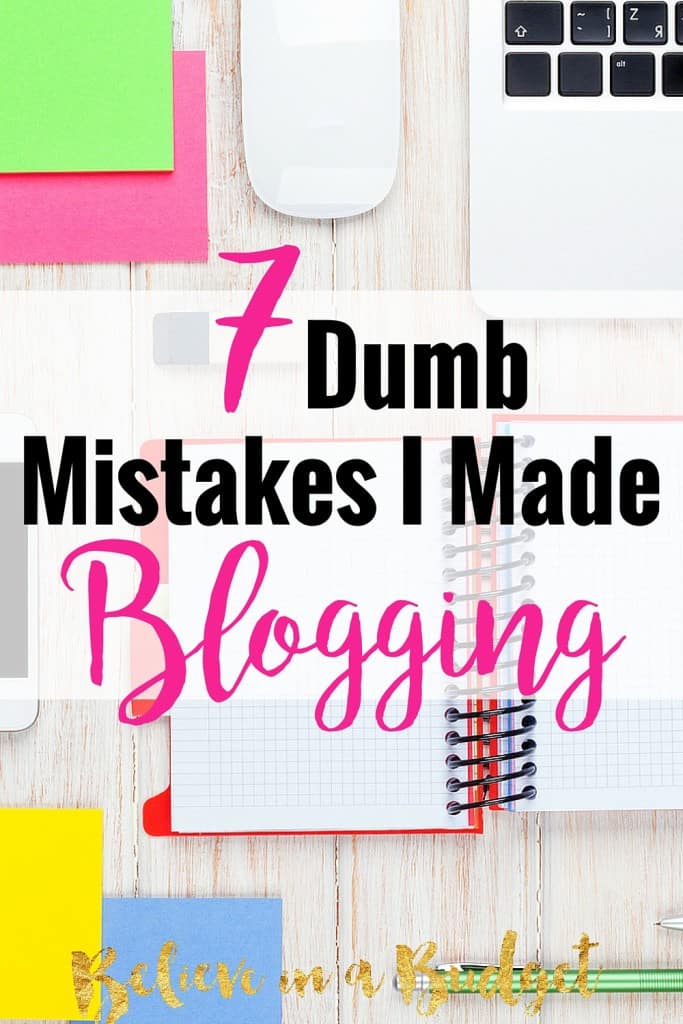 I never once monetized my website except to sell my own products
I received several offers to participate in programs that would have been extremely beneficial for my company, but I was too shy to accept any of them
I never fully understood Google Analytics nor the power of page views (and some of my page views were pretty awesome)
My biggest traffic source came from Pinterest, but I had no idea that Pinterest really helped my business
I never optimized my posts (and some posts had a lot of great content and views!)
I never had a newsletter for my blog
I never had a sign up form where readers could subscribe to my latest posts
Even with all these things I didn't do, I was still successful. Imagine how much more successful I would have been if I had implemented the above!
Moving forward
In an effort to create more passive income, I have given my old website a lot of thought the past six months. I am going to relaunch my website but shift the focus of the product.
The bottom line is I still get overwhelmed when I think about relaunching this product. It is not something that can be sourced overseas (I'm a Made-In-America kinda girl anyways) and it would take some time to build up the orders before I could pay someone else to make this product for me.
Instead, I am going to focus on how to help people make my product themselves. I'm going to provide content, references, examples, you name it!
Not only do I want to share this information through blog posts, but I would love to create an eBook for my audience. To my surprise, there still aren't than many books on this subject and I think it would really benefit and help other people.
Update: I created an ebook about side hustling. Check it out!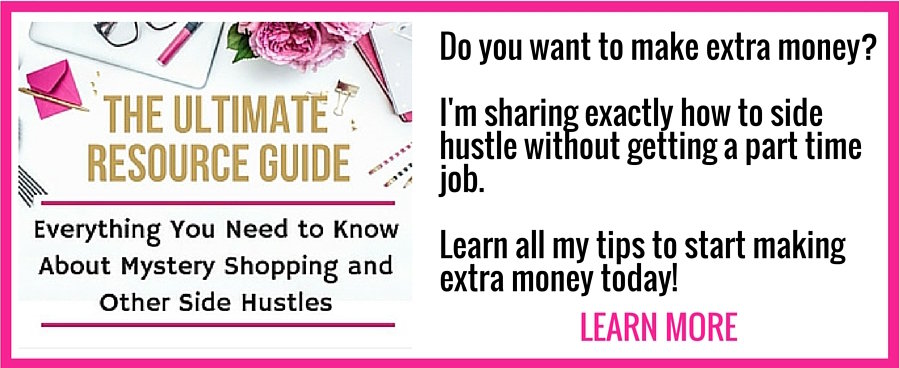 My next steps to create a niche website
I've decided to document and share my journey while I relaunch and create my niche website. I won't be hiding anything and plan on being completely transparent. I'm going to share the mistakes I make (hopefully there aren't many) as well as the positives.
I plan on sharing my strategies for monetizing my niche website, the progression of writing my ebook as well as how to utilize my Pinterest account.
I have hundreds of posts that need to be sorted through and optimized with updated photos.
I'm going to discuss all aspects of building my niche website.
Update: You can get my complete guide to starting a website. Check it out!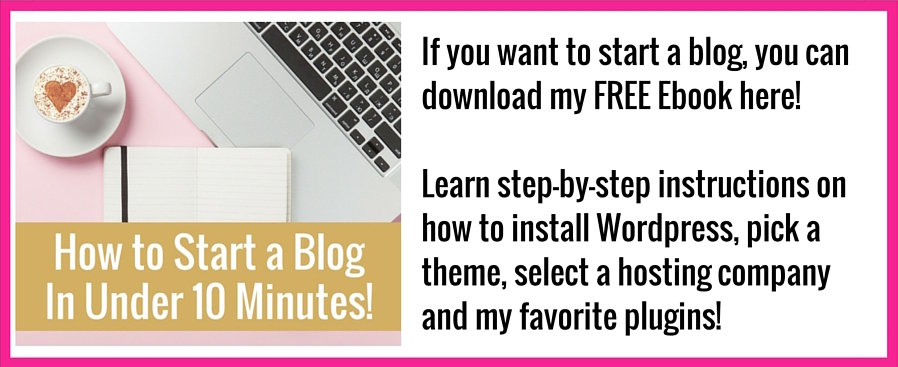 In all honesty, this is going to be a time consuming and tiring process. I am going to have to use my time carefully since I'm already pretty busy with my day job and this site. Of course, I'm always on a budget and the less I can spend, the better!
I am excited to see where this takes me!
How to Start a Blog - Free Tips and Guide
In less than a year, I was able to quit my full time job and make a full time living from my blog. Learn more!
Ebates
Ebates is my absolute favorite company to use when I'm shopping online. Hello, it's free money!
Every time I shop online, I always start at Ebates. They have a list of all the places you normally shop at and you just click on the store you want to visit online.
After you make a purchase, you earn a percentage of the sale! They literally give you cash back on every purchase you make. The cash back ranges from 1% to 14%. The money is then deposited into your PayPal account.
I've made over $700 from shopping online and earning cash back. Join Ebates here!
Ibotta
 This cell phone app helps you make money off your grocery receipts. Yup, for real! You use it after you go grocery shopping and use your receipt. It's basically a rebate app, so you can earn anywhere from 50 cents to $5 off everything you buy.
My favorite part about Ibotta is that it's not always brand specific, like a lot of coupons are. So you'll be able to scan "any brand of bread" for 50 cents off, etc. If you do coupon – you can STILL use Ibotta and get a rebate.
For the diehard couponers out there, this will often result in getting an item for FREE. When you sign up, you will receive a $10 cash bonus when you make your first scan. Join Ibotta here!
Take surveys
I have made thousands of dollars over the past few years from taking surveys online!
There are a handful of companies that I love to use and earn cash back into my PayPal account, as well as reward points that I can use at places like Target, Walmart and Macy's.
Here is a list of the best survey companies to make money.
Start a blog
I went from making $40/month to over $4,000/month in the span of six months. That's crazy! Here is a tutorial that walks you through how to start a blog.
Blogging has totally changed my life. I even share my online income reports so other people can see how I got started and how I am growing.
Become an Uber or Lyft driver
 Work your own schedule and make mad cash! I know plenty of drivers that work all kinds of different time shifts, whether it's working during rush hour, happy hour or in the evenings. Uber even offers bonuses and extra incentives all the time.
To learn how to become a driver, click here.
Start saving, even if it's only a few dollars a week
Whether you want to start an emergency fund or a vacation fund, you have to start setting some money aside. If you're like most people and struggle with saving, you should consider using Digit or Qapital.
Qapital is a totally free app that let's you decide how much money you want to save every time you make a purchase. You can pick from $1 all the way up to $5.
So let's say I spend $24.05 at the grocery store. Qapital will then transfer $1 to my savings account.
You can link as many debit cards or credit cards as you want to Qapital. So even if you use a credit card to make a purchase, you can pick one bank account to transfer the $1 to your Qapital saving account. Click here to learn more about Qapital.
Digit lets you save money each week from your checking account. What I really like about Digit is that it analyzes my bank account and determines how much I can really save per week.
Some weeks it might be $5 and other times it might be $20. You don't have to worry about overdraft and can contribute less or more if you need to. You can learn more about Digit here.
The only downside to Digit is they charge $2.99 per month to use their service. I don't mind the fee though since it's helping me save money every week. If the fee stressed you out, use Qapital!
Rent out your space on AirBnB
Over the past couple of years, I have stayed at a handful of AirBnB's and saved a ton of money. I've been able to rent an entire house, condo and apartment instead of a room at a hotel. Have you ever thought about renting out your home for a weekend?
You can learn more about how to use AirBnB here. Using the link, you will also get a coupon for $40 off your first stay anywhere!
How to Start a Blog - Free Tips and Guide
In less than a year, I was able to quit my full time job and make a full time living from my blog. Learn more!
Would you be interested in reading more about a niche website series even though my blog is mostly about budgets and personal finances?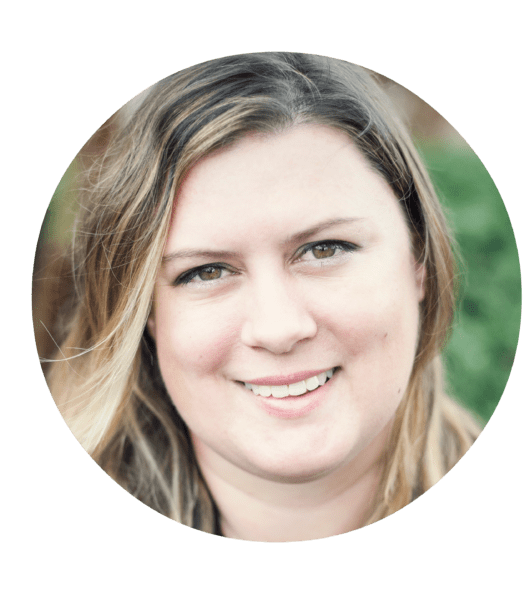 Kristin, is the creator behind Believe In A Budget. She teaches others how to start a blog and how to side hustle. Her course, Pinterest Presence, helps bloggers + businesses drive traffic to increase their website's profitability. Click here to learn more!