When I first got started blogging, I had no clue what I was doing. Even though I was a fan of reading other blogs, I wasn't too sure how to go about starting my own blog.
I did the basics to get my blog started. This included setting up my blog on WordPress, setting up my hosting account with BlueHost, as well as purchasing Genesis and a child theme.
If you are thinking about starting a blog, this tutorial will help you start a blog today. You'll also get a FREE domain name for a year! I was able to quit my job and blog full time, all within my first year of blogging. I am really glad I took a chance and started a blog! I invested a small amount of money to start my blog using Bluehost, and I made $13,000 in 6 months of blogging. That's the best return of investment ever! 
I also downloaded a few widgets and set up a new email account. Other than that, I wasn't really too sure what to do next. I was stumbling around on the internet reading anything and everything.
What I was really looking for was guidance.
Enter Abby Lawson and her fabulous eBook, Building A Framework: What I Learned My First Year Of Blogging.
Once I started reading Abby's book, I couldn't put it down. Finally I had a source that answered so many of my questions.
It was tiring scouring the internet, but with Building A Framework, I was able to go through each chapter and simultaneously make the changes to my blog.
Building A Framework basically helped me take the next steps. Much like the title suggests, this ebook guided me through the best widgets to use, how to utilize Pinterest, create a newsletter and all kinds of strategies and tips.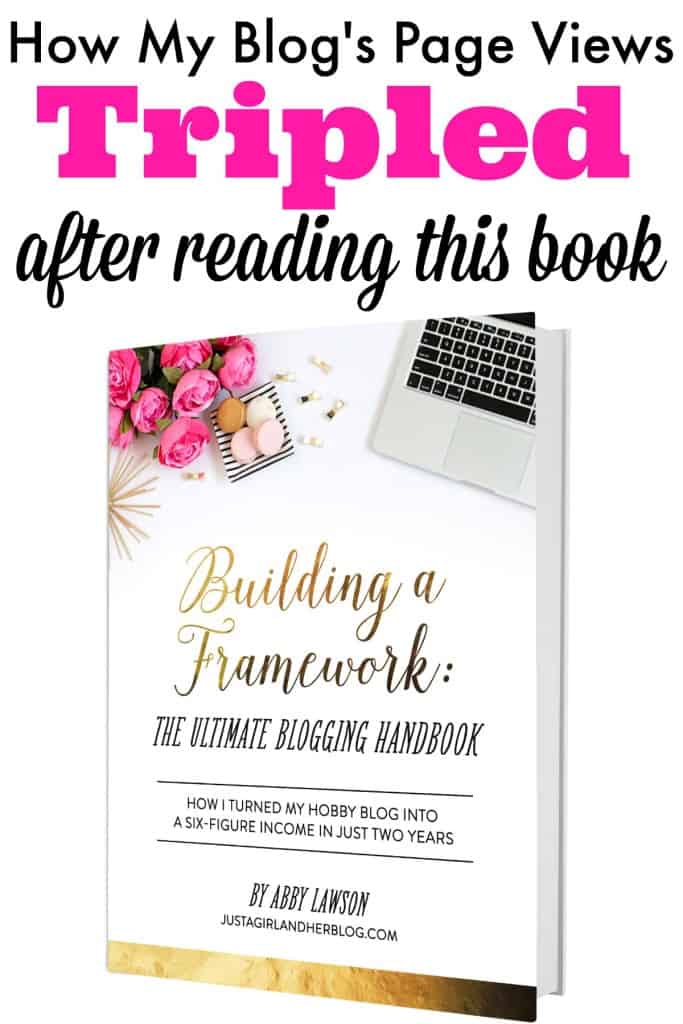 The eBook also covered different ways to monetize my blog, which I found to be incredibly helpful. Abby goes into great detail about how she monetizes her blog, including my favorite method, affiliate income.
I say this all the time, but I love affiliate income! Unlike Google Adsense or similar methods of advertising, affiliate income does not rely on high blog traffic.
Related posts: March Income Report, April Income Report, May Income Report
My favorite thing about this book was how I was able to save so much time by having all my answers in one place. I would seriously spend hours on the internet trying to figure out one thing, and this book definitely helped me manage my time better.
Let's talk blog numbers
I started getting serious about blogging last fall. As you can see from the photo below, I was really new to blogging. I only had a few hundred page views a month in November! I'm also not embarrassed to admit this – we all have to start somewhere, right?
Once I purchased Abby's book and started implementing her advice, my views started climbing immediately. In less than two months I more than tripled my views.
In March, I nearly tripled my pageviews again. In April, I hit an all time high of over 8,000 page views in 1 month. While this might not be a lot of views to some, it was a record for me!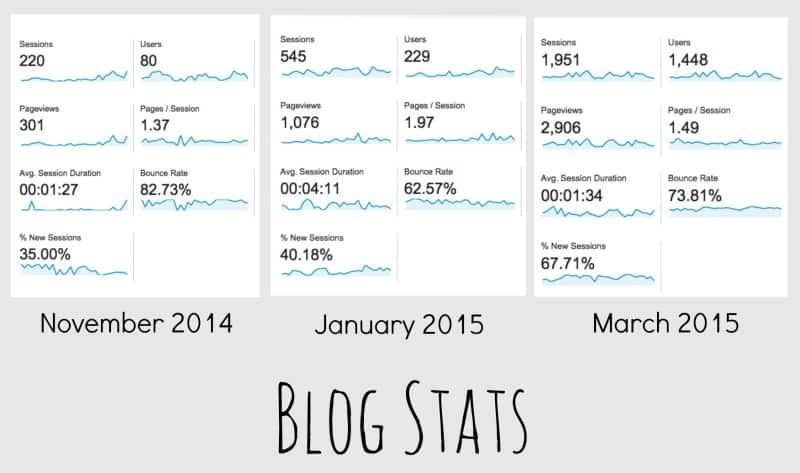 Clearly, this book had a positive effect for my blog. I don't know where my blog would be today without this book!
So…I am so, so excited to announce that Abby has a new eBook that just debuted! In less than two years, Abby has managed to make over six figures from her blog and once again, she is sharing how she did this.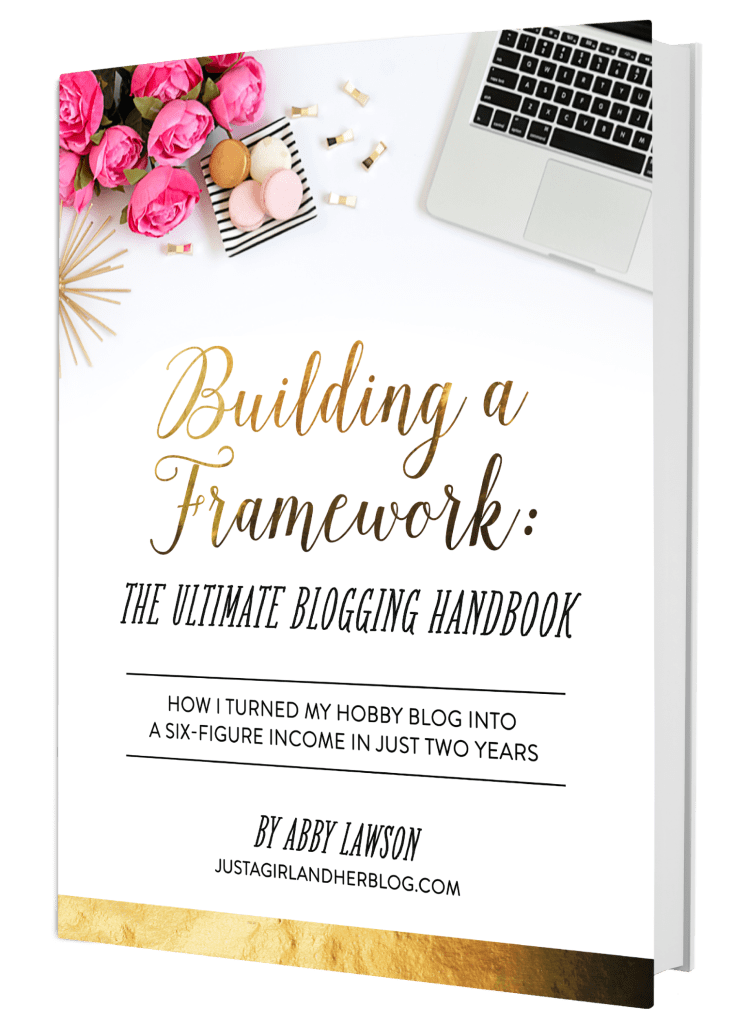 Building A Framework: The Ultimate Blogging Handbook
Abby is releasing three different versions of her eBook:
The Starter Package ($25):
Newly Updated eBook
Newly Updated Blog Binder Printables
Starter Guide with Complete Course Overview and Step-by-Step Outline
Lifetime Updates of the eBook + Printables
*If you already own this ebook, you automatically will receive the Starter Package for free!
The Advanced Package ($50):
Newly Updated eBook
Newly Updated Printables
Access to an Exclusive Building a Framework Facebook Group
Starter Guide with Complete Course Overview and Step-by-Step Outline
15+ Step-by-Step Video Guides; Topics Covered:

Basic Blog Accounting
Google Analytics
Google AdSense
RSS
My Posting Routine
Plugins
BoardBooster
Tailwind
Buffer
CoSchedule
Facebook
Pinterest
MailChimp
PicMonkey
Photoshop

Lifetime Updates of the eBook + Printables + Video Guides
The Master Package ($75):
Newly Updated eBook
Newly Updated Printables
Starter Guide with Complete Course Overview and Step-by-Step Outline
Access to an Exclusive Building a Framework Facebook Group
15+ Step-by-Step Video Guides
15 Video Interviews with Expert Bloggers!!!
Audio files from the 15 expert interviews so you can listen to them on the go!
Lifetime Updates of the eBook + Printables + Video Guides + Expert Interviews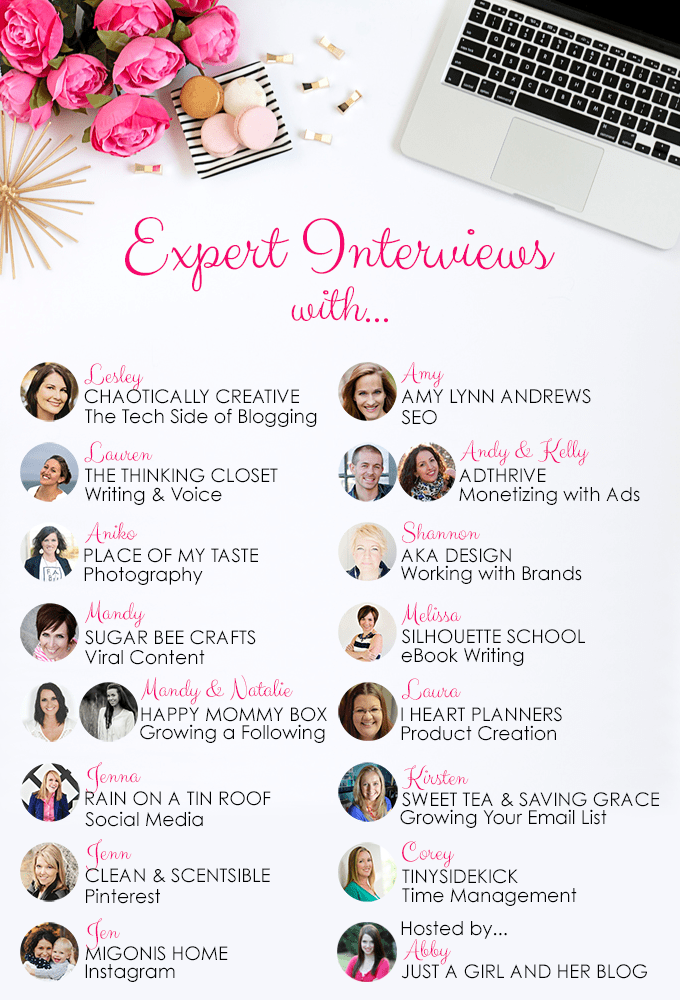 If you are ready to get started on growing and monetizing your blog, Building A Framework: The Ultimate Blogging Handbook is one of the best books you will ever read!
There is a lot of new information to absorb, even if you read the first edition. If you are just starting out or are serious about growing your blog, this eBook is worth the read!
What are your favorite eBooks or websites that helped your blog grow?
Ebates
Ebates is my absolute favorite company to use when I'm shopping online. Hello, it's free money!
Every time I shop online, I always start at Ebates. They have a list of all the places you normally shop at and you just click on the store you want to visit online.
After you make a purchase, you earn a percentage of the sale! They literally give you cash back on every purchase you make. The cash back ranges from 1% to 14%. The money is then deposited into your PayPal account.
I've made over $700 from shopping online and earning cash back. Join Ebates here!
Ibotta
 This cell phone app helps you make money off your grocery receipts. Yup, for real! You use it after you go grocery shopping and use your receipt. It's basically a rebate app, so you can earn anywhere from 50 cents to $5 off everything you buy.
My favorite part about Ibotta is that it's not always brand specific, like a lot of coupons are. So you'll be able to scan "any brand of bread" for 50 cents off, etc. If you do coupon – you can STILL use Ibotta and get a rebate.
For the diehard couponers out there, this will often result in getting an item for FREE. When you sign up, you will receive a $10 cash bonus when you make your first scan. Join Ibotta here!
Take surveys
I have made thousands of dollars over the past few years from taking surveys online!
There are a handful of companies that I love to use and earn cash back into my PayPal account, as well as reward points that I can use at places like Target, Walmart and Macy's.
Here is a list of the best survey companies to make money.
Start a blog
I went from making $40/month to over $4,000/month in the span of six months. That's crazy! Here is a tutorial that walks you through how to start a blog.
Blogging has totally changed my life. I even share my online income reports so other people can see how I got started and how I am growing.
Become an Uber or Lyft driver
 Work your own schedule and make mad cash! I know plenty of drivers that work all kinds of different time shifts, whether it's working during rush hour, happy hour or in the evenings. Uber even offers bonuses and extra incentives all the time.
To learn how to become a driver, click here.
Start saving, even if it's only a few dollars a week
Whether you want to start an emergency fund or a vacation fund, you have to start setting some money aside. If you're like most people and struggle with saving, you should consider using Digit or Qapital.
Qapital is a totally free app that let's you decide how much money you want to save every time you make a purchase. You can pick from $1 all the way up to $5.
So let's say I spend $24.05 at the grocery store. Qapital will then transfer $1 to my savings account.
You can link as many debit cards or credit cards as you want to Qapital. So even if you use a credit card to make a purchase, you can pick one bank account to transfer the $1 to your Qapital saving account. Click here to learn more about Qapital.
Digit lets you save money each week from your checking account. What I really like about Digit is that it analyzes my bank account and determines how much I can really save per week.
Some weeks it might be $5 and other times it might be $20. You don't have to worry about overdraft and can contribute less or more if you need to. You can learn more about Digit here.
The only downside to Digit is they charge $2.99 per month to use their service. I don't mind the fee though since it's helping me save money every week. If the fee stressed you out, use Qapital!
Rent out your space on AirBnB
Over the past couple of years, I have stayed at a handful of AirBnB's and saved a ton of money. I've been able to rent an entire house, condo and apartment instead of a room at a hotel. Have you ever thought about renting out your home for a weekend?
You can learn more about how to use AirBnB here. Using the link, you will also get a coupon for $40 off your first stay anywhere!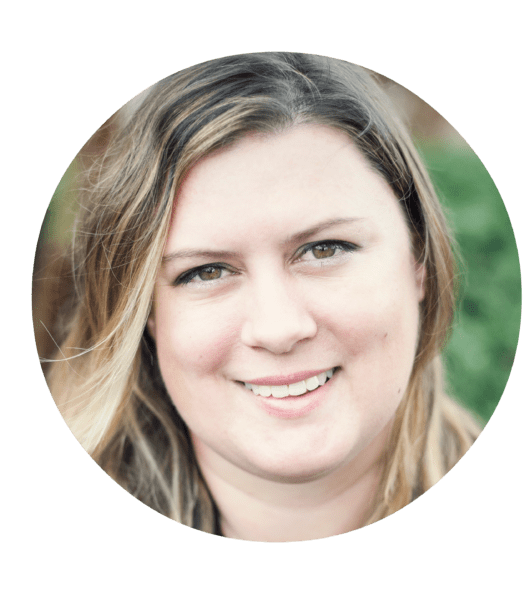 Kristin, is the creator behind Believe In A Budget. She teaches others how to start a blog and how to side hustle. Her course, Pinterest Presence, helps bloggers + businesses drive traffic to increase their website's profitability. Click here to learn more!