Everyone wants to save money. Or at least make more money. I know, I've totally been there. That's part of the reason I love to side hustle and have shared my journey on this blog!
Imagine being able to save more of your income by making small daily changes in your lifestyle. By having extra money, could you take more vacations? What dreams could you pursue? Get out of debt? It's a lot to think about.
If you want to jumpstart your savings goals, I'm sharing seven ways to save $500 right now. None of these tips are crazy! All of these are things I have actually done myself, and I was able to notice the savings right away.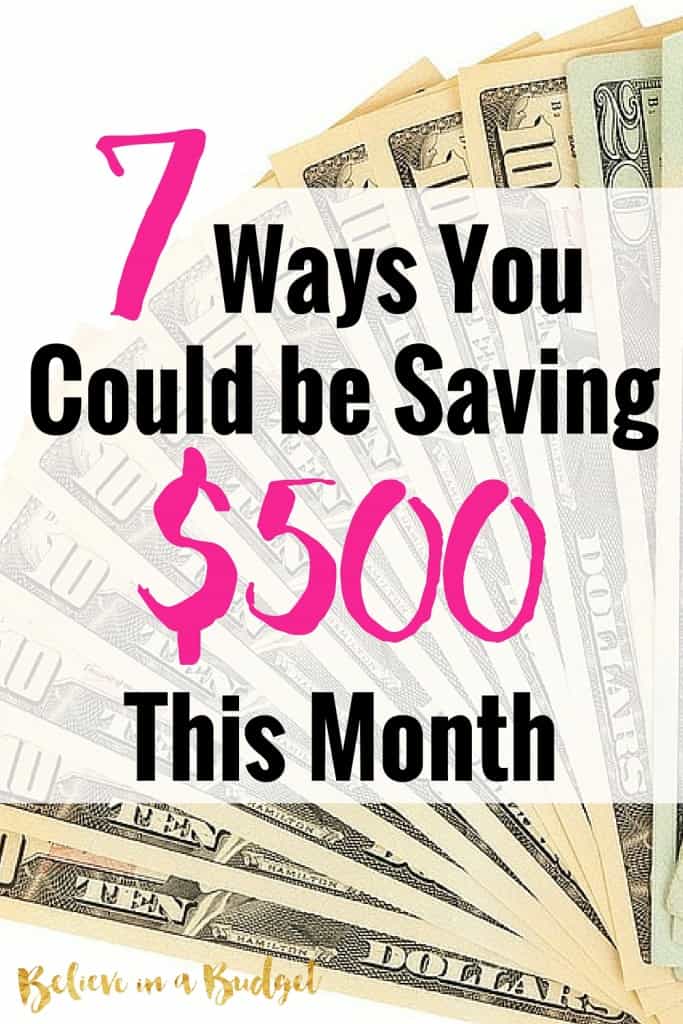 Let's Save $500 this month!
Review your car insurance
You should be checking your insurance rates at least once a year. When I lived in an urban area and could walk everywhere, I was literally driving my car only a few times a month. When I called my insurance to see if I could get a lower rate since I was barely driving, they couldn't budget on the price. 
I decided to shop around and found Metromile. Metromile only charges you per mile for car insurance, which was exactly what I was looking for. I was able to get the same coverage, but my monthly insurance went from around $100 to $45. That's crazy! I ended up saving more than $50 a month – that's $600 in a year by simply switching to Metromile. 
Do you really have the best cell phone plan?
Cell phones are tricky. They are expensive and it's amazing how much of this expense can eat into your budget. You have a few options though! First, make sure you are getting the best deal. Paying for unlimited data, minutes and texts is only helpful if you use all of these in excess.
Consider downgrading your plan to a lower tier – this could save $10-$20 a month. Don't upgrade your cell phone every two years – this often incites new deposits and fees that are one off expenses. If you really want to save in this area, consider a pre-paid plan. I know plenty of people that pay around $30 a month for a basic phone and low data plan.
Prorate Utilities
If your electric bill spikes during certain months and is lower other months, consider prorating your service. This works really well if you rely on the a/c or heating for half the year.
I didn't even know this was an option until I called my utility company to make a payment. The rep asked if I wanted to consider prorating my service since some of my bills in the summer were around $300 (Florida summers!) but dropped down to below $100 in the winter. By switching to this method, I was able to predict my monthly utility bill.
Depending on the time of year you decide to do this, you could have instant savings and have an easier time budgeting each month!
A Pantry Challenge
You guys know I love to go out to eat. Especially if someone else is paying for it. However, this month I'm going to eat as many of the items in my pantry as I can to cut back on expenses.
I normally don't stockpile, but I've found myself buying groceries lately and not using what it's in my pantry and freezer. I'm talking about frozen fruit and veggies, pasta, sauce, soup, bread mixes, a bag of apples – the list goes on and on! I decided to take a week off from grocery shopping and use the staples that are in my kitchen.
The hardest part about this challenge is that it's boring! To make this challenge exciting, I made a list of all the different meals I could make and stuck it on my fridge for inspiration. I've also looked at recipes online to find some dishes that I normally don't make to make it more fun.
My savings for skipping groceries for a week – about $60. If you're married or have a family, think how much more you could save in a week, potentially $100+.
Haircuts and Nail Salons
Beauty care is such a tough category when it comes to saving money. One of the easiest ways to save money is with haircuts and nails. Do you really need to get your haircut every 6 to 8 weeks? Skip the mani and pedi, and DIY it for a month! 
Consider switching to a beauty school. For years, I have gotten my haircut by my local beauty school. The students are eager and the instructors are monitoring the salon the entire time. I have never had a bad experience! Most beauty schools also offer nail services, eyebrows and hair styles (think prom, weddings).
I used to pay around $130 every time I needed a cut and color (including tip). Once I switched to a beauty school, I was out the door for under $50. That's an $80 savings, not to mentions hundreds of dollars a year. The best part – my cut and color looked exactly like what I would get at a regular hair salon.
Save and double check on fees
If you can't pay off your credit card each month, call and ask for a lower APR rate. I know this is a little awkward, but do it anyways. The credit card company isn't just going to do this for you – you have to do it! Ask them if that is the absolutely best rate you can get. Make sure to ask if the person you are speaking to has the authority to change your rate.  
If you pay on time and have a good credit history with them, they usually will do this. Sometimes it does involve running a credit check, but if this means lowering your APR rate several points, why not? 
Don't forget to review your other bills each month, like your credit card statements, cell phone bill and cable bill. Have you ever paid a bill late and been charged a late fee? That's the worst! I recently forgot to pay my credit card and was charged a $25 late fee for paying a day late. That's a ridiculous amount to pay! I called my credit card company and they took it off my bill. If this happens to you – don't accept it. Always call and try to have it taken off. 
Potential Savings: depends on account balances. The savings could be small or big, depending on what you can negotiate!
Sell Something  
Bring a little more money in! Go thru your closets and list stuff on eBay or Craigslist. I know you all have at least $50 to $100 sitting in your closet. If you put your mind to it, you may have the whole $500! If you need help with Ebay, I wrote a tutorial on how to sell and ship an item.
One of the best things I ever sold was my MacBook. After I spilled water all over it and dropped it on the floor (bad luck right?), I took it to a repair shop and they were able to save the hard drive for me. I ended up selling the Macbook to a guy on Craigslist for $475 in parts.
Consider selling old electronics, clothes and purses, outdoor equipment, tools, camping gear, furniture – the list is endless! You could probably make $500 in this category alone!]
What are some quick ways you have saved money?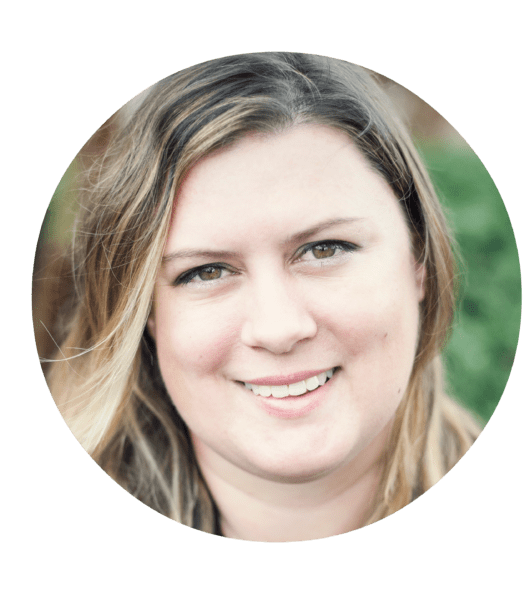 Kristin, is the creator behind Believe In A Budget. She teaches others how to start a blog and how to side hustle. Her course, Pinterest Presence, helps bloggers + businesses drive traffic to increase their website's profitability.